According to Dry Eye Directory, approximately 5-15% of the American population experiences dry eye syndrome. While the climate in Reno influences many to experience this disease year round, the winter months heighten symptoms for most Northern Nevadans. Nevada's winter season leads to increased dryness due to decreased humidity in the atmosphere.
As an eye doctor in Reno we want to make sure that the Reno community is aware of two solutions we offer to help combat discomfort in the eye. If dry eyes are not properly addressed, you can experience inflammation in the eye which could damage its surface.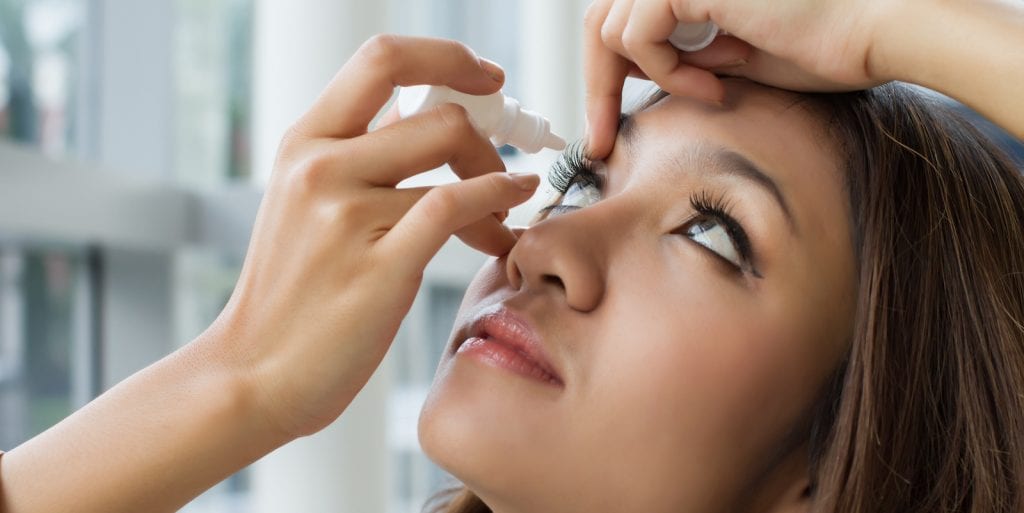 What causes dry eyes?
Our eyes produce tears to help maintain moisture and wash away any particles collected throughout the day that shouldn't be there. This is crucial to prevent dry eyes, noting that Reno's climate is not the only culprit influencing this issue. Someone may experience dry eye syndrome due to their body's inability to produce tears properly or the quick evaporation of tears being produced.
People experience this problem due to unhealthy habits, older age, climate, smoking, the use of allergy medicine, and the use of contact lenses. 
The Ocular Surface Disease Index Test helps us monitor your symptoms with the use of 20 scientifically validated questions. Feel free to take the quiz to help you understand the severity of your symptoms and help us when guiding you towards the most appropriate treatment. 
THE OCULAR SURFACE DISEASE INDEX (PDF)
What are the Symptoms?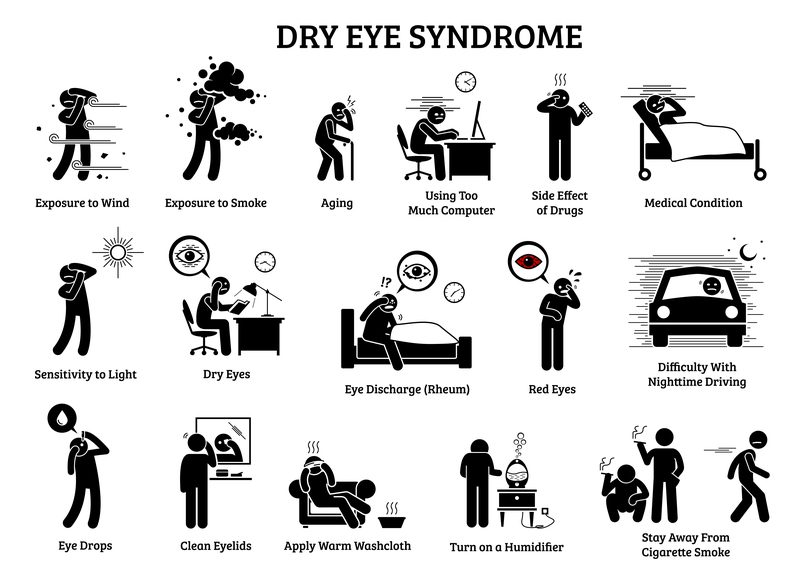 Dry Eye Syndrome leads to discomfort in the form of a stinging or burning sensation, a gritty feeling, dryness in the eyes, red eyes, and watery eyes. These symptoms can be a pain causing many individuals to become sensitive to light, experience increased eye fatigue, filmy vision, or difficulty wearing contacts. Using one of the many dry eyes treatments we offer can help combat challenges created when dealing with this common disease. 
Treatments for Dry Eye Syndrome
Tear Care
One of the latest treatments offered at our clinic is TearCare. This treatment applies heat to the eyelids using a tool that helps remedy meibomian gland dysfunction (MGD). This issue is commonly experienced due to clogged oil glands located near the edge of your eyelashes. These glands are important because they produce an oil layer for your tears to prevent them from drying out too quickly.
This procedure is a comfortable, wearable technology that applies gentle heat to the eyelids to liquify the meibomian allowing blockages to loosen. Once these blockages are cleared, you will experience improved production of the oils that help keep your eyes from getting dry. One benefit of this procedure is how quickly it can be done. The procedure is non-invasive and can be completed in minutes. 
Zest Dry Eye Treatments
At the Visionary Eye Center we offer you another simple solution to help you solve and prevent dry eye disease. Zest (Zocular Eyelid System Treatment) focuses on exfoliating the eyelids to help return them to their natural state.This natural procedure is completed in about ten minutes and helps solve crusting around the eye associated with blepharitis, a condition caused by bacterial biofilm overgrowth.
By using this procedure, you can reduce your eye's collection of bacteria which causes dry eyes. Just like TearCare, this improves the outflow of the oils needed to prevent unfavorable symptoms from occurring by removing the film blocking the meibomian gland openings. 
Schedule an Appointment with an Eye Doctor in Reno 
Now is a great time to take action and get rid of dry eyes fast. Whether you experience symptoms all year long or notice heightened sensitivity during the colder months, the Visionary Eye Center offers you a solution. With a variety of eye care methods and treatments, we can help you combat the many symptoms associated with dry eyes. We aim to provide custom eye care solutions for our patients in the Reno-Sparks area. Come visit us at the Visionary Eye Center and allow us to relieve your dry eye concerns.