In today's world, where advancements in medicine and technology are progressing at breakneck speeds, questions about the aftermath of treatments are just as important as the treatments themselves. One frequently asked question for those considering refractive surgery is, "Can you drive home after LASIK eye surgery?"
To answer this, let's first journey through the evolution of modern refractive surgery and understand its nuances. Visionary Eye Center, the premier provider of LASIK in Reno, will be taking a deep dive into the effect of LASIK surgery on driving.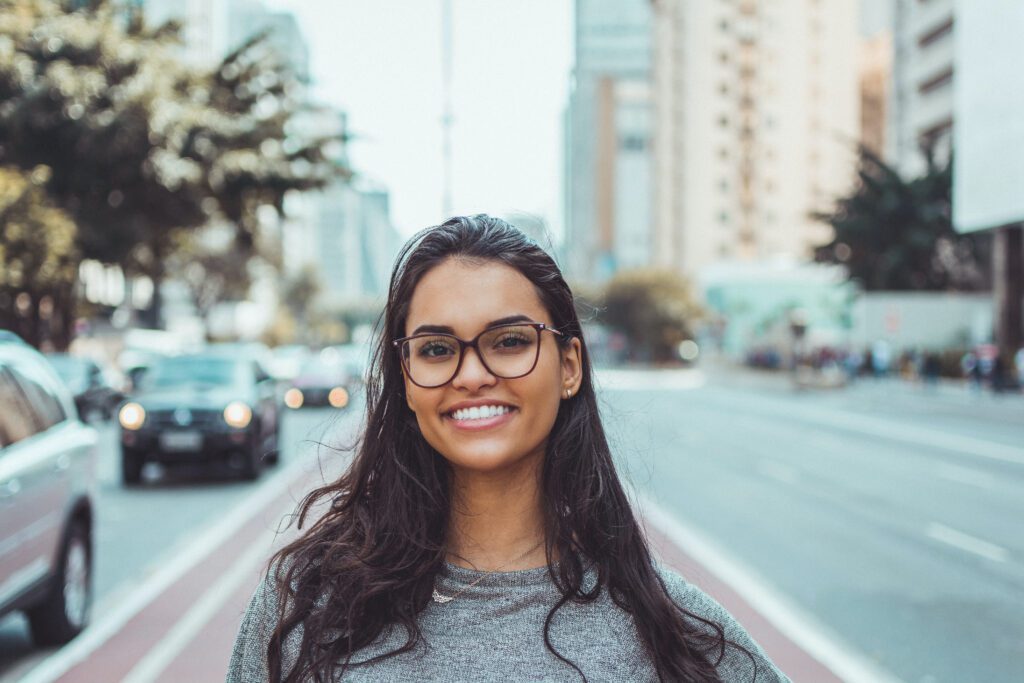 The Evolution of Refractive Surgery
Long before LASIK came into the picture, there was radial keratotomy. However, modern refractive surgery truly began with the groundbreaking invention of photorefractive keratectomy (PRK). Soon after PRK, the world welcomed LASIK (laser-assisted in situ keratomileusis) eye surgery. A procedure that is now readily accessible not just in global hubs, but also right here in Reno, NV.
Compared to radial keratotomy, both PRK and LASIK were leaps and bounds ahead, offering increased safety, predictability, and stability. While both utilize lasers to reshape the cornea, LASIK involves creating a flap that's placed over the treated area, whereas PRK directly applies the laser without creating a flap. This distinction means that LASIK usually ensures a quicker recovery, making it a popular choice among many. Meanwhile, PRK is recommended for those with larger prescriptions.
But the world of refractive surgery doesn't end there. There's also LASEK (Laser epithelial keratomileusis), which merges the best of both worlds. Instead of creating a flap, the epithelium is gently slid off and then replaced post-treatment. And for those with more significant prescriptions or a preference against permanent corneal tissue removal, there's the option of an ICL (Implantable Contact Lens).
Presbyopic patients aren't left behind either. With innovations like the Kamra or Raindrop corneal inlays, reading vision can be restored. Another noteworthy procedure is the refractive lens exchange, similar to cataract surgery, replacing the natural eye lens with an intraocular implant lens, offering various vision settings.
Why Choose Visionary Eye Center for Your LASIK?
Now, understanding the intricacies of these procedures, it becomes paramount to choose the right center. That's where Visionary Eye Center in the Reno-Sparks area comes into focus.
Visionary Eye Center isn't just another eye care provider. Born from the commitment to offer bespoke eye care solutions, they believe in tailoring treatments to fit each individual's unique vision. Whether it's custom frames that resonate with your personality or specialized contact lenses designed for your comfort, their offerings are as unique as you.
Independence is a virtue that Visionary Eye Center holds dear. Steering clear from the mold of multi-practice chains or franchises, they offer patients an opportunity to build genuine, lasting relationships with their doctors. But don't mistake their belief in traditional doctor-patient relationships as being archaic. Their independence ensures they remain agile, adopting the latest in eye care technology and treatments. This means you aren't restricted to outdated procedures or bulk products.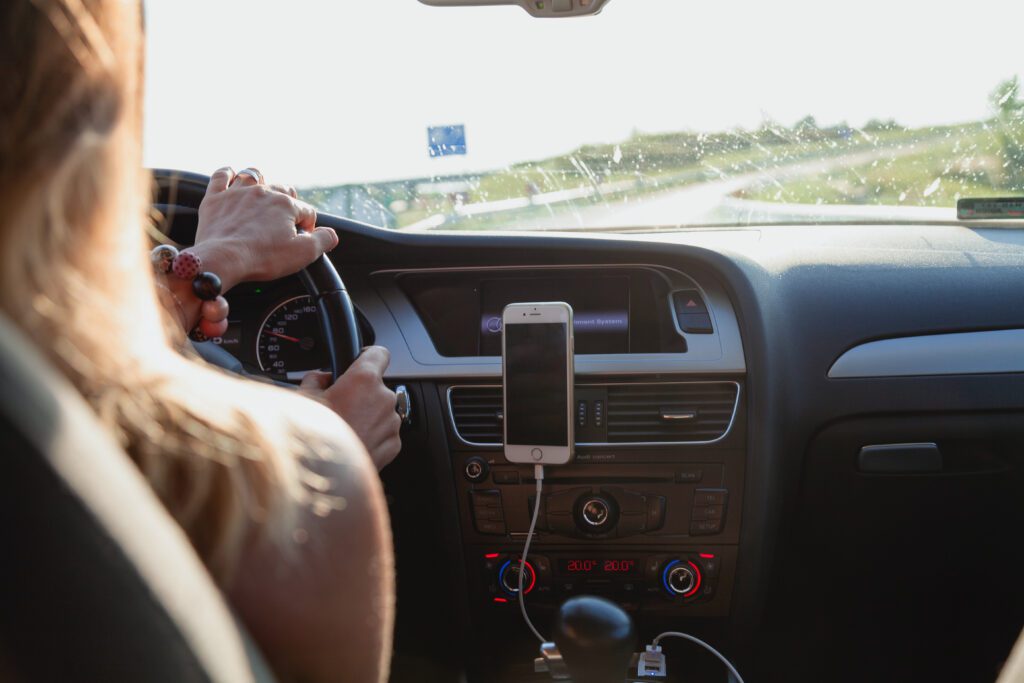 Perhaps most importantly, Visionary Eye Center thrives on empowering its patients. Their philosophy is simple yet profound: an educated patient makes better health decisions. With a plethora of information available on their site and regular updates on their social platforms, they ensure you're well-equipped to make the best choices for your eyes.
To circle back to our initial question: Can you drive home post-LASIK? It's recommended to have someone drive you home as your vision might be blurry or hazy for several hours. But when you're deciding where to get LASIK, driving a little extra to ensure you're in capable, caring hands is worth every mile.
So, if you're contemplating LASIK or any other eye procedure, look no further than Visionary Eye Center. With cutting-edge technology, individualized treatments, and a dedicated team, it truly is vision care at its finest.
Disclaimer: The information provided in this blog is for general informational purposes only and should not be considered as medical advice; always consult with a qualified healthcare professional before making any decisions related to your eye health.
March is National Save Your Vision Month, so what better time to schedule your annual eye exam. With Spring Break quickly approaching, it's the perfect time for the whole family to see an optometrist in Reno. Dr. Bolenbaker and his team at the Visionary Eye Center look forward to meeting you and your family and taking care of your eye vision needs. As the best eye doctor in Reno, we offer pediatric eye care services to ensure that your child is developing proper depth perception, essential binocular skills and more.
How Can I Take Care of My Eyes?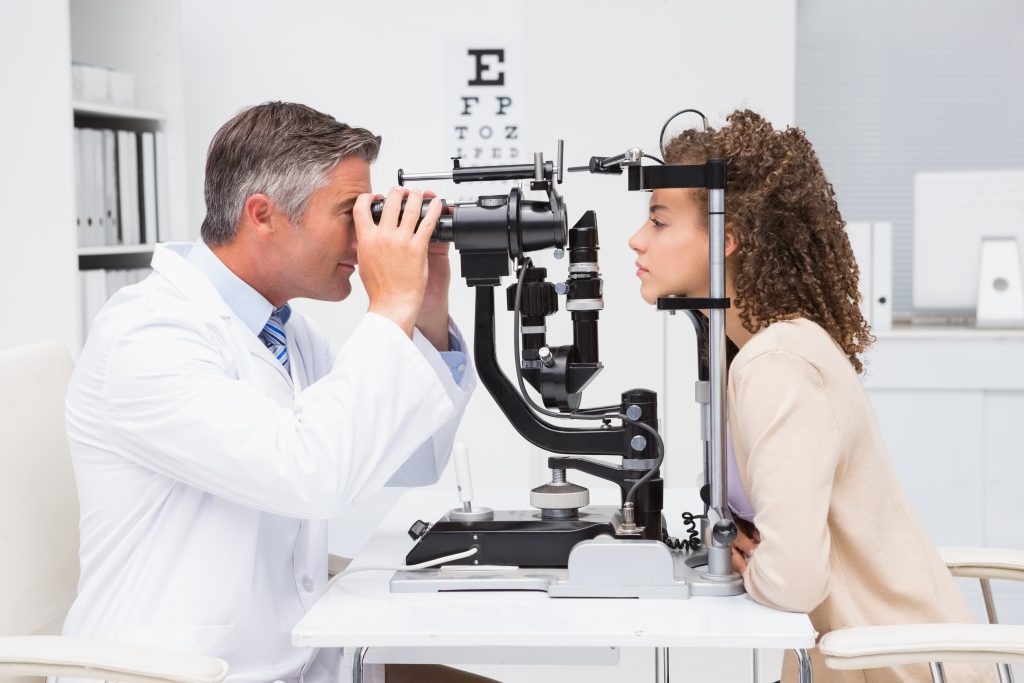 Preventative eye care is important because eyesight is one of the most important senses. Eighty percent of what we perceive is because of our eyesight, so protecting your eyes will reduce the chance of blindness, vision loss, and long term eye diseases like cataracts and glaucoma. Vision disability is one of the top 10 disabilities among adults 18 years and older, and is one of the most prevalent disabling conditions among children. Because of our aging population, the CDC reports that the number of visually impaired individuals in the United States will double by 2030 and triple by 2050. 
Other reasons to see an eye doctor in Reno include getting assistance with any decreased vision, eye pain, or double vision issues. We strongly encourage people to take care of their vision health, and the first step to it is making sure to schedule an annual eye exam. Visionary Eye Center can offer these important services in addition to exams:
Take care of your eyes and correct mild cases of farsightedness and presbyopia by beginning the safe processes of orthokeratology, myopia control, and more at our center today. The Lasik procedure is a great refractive practice to help with easily fixing any vision issues too.
Our Reno family eye care center is also one of the only low vision specialty clinics around, and there's nothing more enriching than helping the partially sighted regain their independence.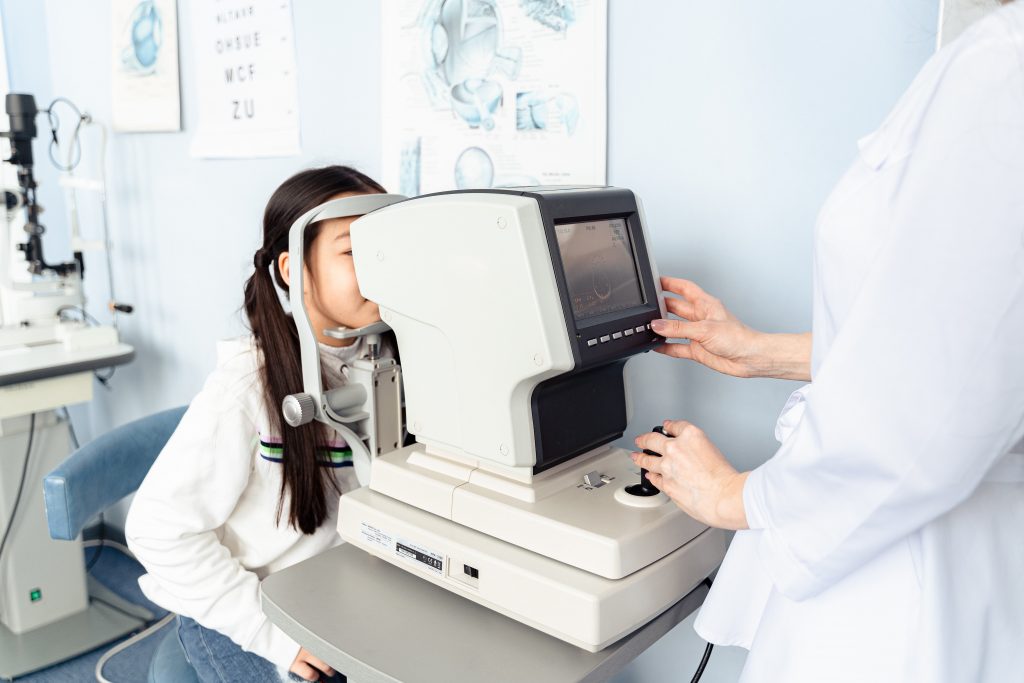 Providing Year-Round
Reno Family Eye Care
at Visionary Eye Center
We want the Reno community to be well informed on the best eye health decisions all year round. We offer several services for your eye health, whether it's dry eye care, contact lenses, or myopia control. Don't put off something as important as preventative eye care. The team at Visionary Eye Center are Reno optometrists with plenty of experience. Click here to schedule an appointment today. Please don't hesitate to contact us with any general inquiries or concerns, and we look forward to meeting you!
What Is LASIK?
LASIK eye surgery can be used to achieve 20/20 vision or better, as an alternative to eyeglasses or contact lenses. This is a type of laser eye surgery, and it works best for patients who have a moderate degree of refractive error and no unusual vision problems.
LASIK surgery involves first numbing the eyes with drops and taking a mild sedative medication, then the surgeon uses a special type of cutting laser to precisely alter the curvature of your corneas. As the laser beam pulses, a tiny amount of corneal tissue is removed to allow the surgeon to flatten the curve of your corneas or make it steeper to correct your vision.
There are multiple variations of LASIK surgery, but the most common procedure involves the surgeon creating a flap in the cornea and raising it up before reshaping it. The flap is then placed back into its original position, and vision recovery usually only takes 1 to 2 days. Sometimes only a very thin flap is raised or no flap is raised or even used at all; it really depends on your individual circumstances and preferences.
Common Benefits Of LASIK
LASIK surgery has many benefits when it comes to correcting your vision almost immediately, is long-lasting, and can continually be improved. Here is a summary of the top benefits of LASIK that will play a role in your decision:
LASIK surgery is tailored to correct your vision problems. Research has found that around 96% of patients will have their desired vision after their LASIK surgery, and future enhancements can make this number even better.
There is very little pain during the LASIK surgery due to the numbing drops that are used.
Vision is corrected nearly immediately or the day after the LASIK procedure.
No stitches or bandages are needed after LASIK.
Adjustments can be made years after your initial LASIK surgery to further correct vision if it changes while you age, which it most likely will.
After their LASIK procedure, most patients have a significant reduction in the need for glasses or contact lenses, and many patients no longer need them at all. So if you are tired of glasses or contacts, LASIK may be a good substitute for you.
Risks / Complications Of LASIK
Your current and past eye health, and any disorders that run in your family will play an important role in whether or not it's a good idea to get LASIK surgery, which your eye surgeon will ask you about. The following are some complications that could result in poor outcomes after the LASIK surgery, along with side effects of the surgery, that can help you to weigh if LASIK is the best option for you.
Pre-existing eye health conditions that can cause complications with LASIK:
An eye disease that results in progressive deterioration of your vision and thinning of your cornea, such as keratoconus, especially if it runs in your family.
Inflammation and infections that affect the eye.
Eye injuries or eyelid disorders.
Dry eyes, as LASIK may make this worse, causing a temporary decrease in tear production.
Large pupils, especially in dim light, could result in debilitating symptoms after LASIK surgery, including seeing glare, shapes and reflections off of bright lights, or double vision.
Glaucoma, or abnormally high pressure in the eye.
Cataracts, or clouding of the lens of the eye, leading to blurry vision. LASIK is not designed to correct the vision problems caused by cataracts and cataracts will most likely need their own surgery to be removed at some point. During this procedure, vision issues that LASIK typically corrects can be done all in one, making the need for LASIK obsolete.
Possible Side Effects and Complications: 
Undercorrection: Sometimes too little tissue will be removed by the laser, leading to an under-correction. This happens most commonly for nearsighted patients and may mean they will need an enhancement within a year to remove more tissue.
Overcorrection: The opposite of under-corrections, these may be more difficult to fix.
Astigmatism: This condition happens when the cornea curves or flattens unevenly, causing overall blurry vision whether near or far. After LASIK surgery, astigmatism can be caused by uneven tissue removal, which could, unfortunately, mean additional surgery, glasses, or contact lenses.
Corneal Ectasia: This is an abnormal thinning of the cornea, the transparent tissue covering the front of the eye to help focus the light that enters. This problem can lead to an irregular, bulging appearance of the eye, and symptoms can include some of the same side effects of LASIK surgery itself.
Flap problems: folding back or removing the corneal flap during surgery can cause infection and excess tears, and the outermost tissue layer called the epithelium, may grow back abnormally underneath the flap during the healing process.
Vision loss or changes: This is a rare side effect of surgical complications, however, you may experience some loss of vision or not be able to see as sharply or clearly as before.
The Ideal Candidate for LASIK Surgery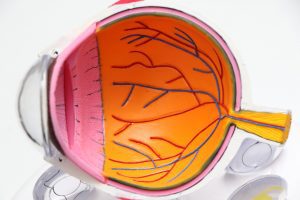 When considering LASIK surgery, there are several personal health conditions and medications you take that may not make you a good candidate, so your surgeon will review and assess all of these to determine if the procedure is right for you. The following are some factors that would NOT make you a good candidate for LASIK; if you don't have these, you are more likely to move forward with the surgery, just always check with your surgeon first:
Your corneal shape and thickness will affect how successful the LASIK procedure is, and will determine if you can have the procedure done in the first place. LASIK improves your vision by reshaping your cornea, and if it is too thin or misshapen, you have an eye disease like glaucoma or corneal scarring, you will not likely be a candidate for LASIK. During your initial consultation, your eye care professional will measure the thickness of your cornea to ensure there is enough tissue for the reshaping required to achieve your needed vision correction.
You have severe nearsightedness or have been diagnosed with a high refractive error, as LASIK does not work best for eyes that have these conditions.
You have fairly good overall vision: if you only need glasses or contacts part of the time, improvement from LASIK may not be worth its risks.
You have age-related eye changes such as presbyopia or cataracts, that cause you to have less clear vision.
You actively participate in contact sports where you regularly receive blows to the face and eyes.
Any immune system disease or condition impairing your ability to heal or makes you more prone to infections.
If you take an immunosuppressive medication for any reason, or acne medication.
Uncontrolled diabetes which may put you at risk of diabetic retinopathy or macular degeneration.
You should be over age 18, and preferably mid 20's, especially if you have myopia, as your vision may change throughout your teen years and when you are older, requiring periodic changes in your prescription. It's best that you have had a stable prescription, which means it has not changed for at least two consecutive years before you get LASIK.
Pregnancy, breastfeeding, and steroid drugs can all cause fluctuations in your vision, so you again want to wait until your vision is more stabilized before having LASIK surgery.
How to choose a LASIK surgeon
When seeking out a LASIK surgeon, you can start by asking friends and family members who have had successful procedures for suggestions, along with an eye care professional. Your local LASIK Reno provider, also voted best optometrist in Reno, is Visionary Eye Center. If you're ready to find out if LASIK is right for you, schedule a Reno LASIK Procedure Consultation at Visionary Eye Center and contact us for any questions!