Search for "Eye doctor Reno" and you'll get dozens of results. Some are individual practices, and some are big box stores with walk in eye care centers. There's nothing wrong with shopping around to find a good eye doctor. In fact, we encourage it. After all, you're looking for a professional whom you'll entrust your eyes to. And unhindered vision is a vital aspect of your overall well-being. Check out Visionary Eye Center's tips on how to choose a good eye doctor: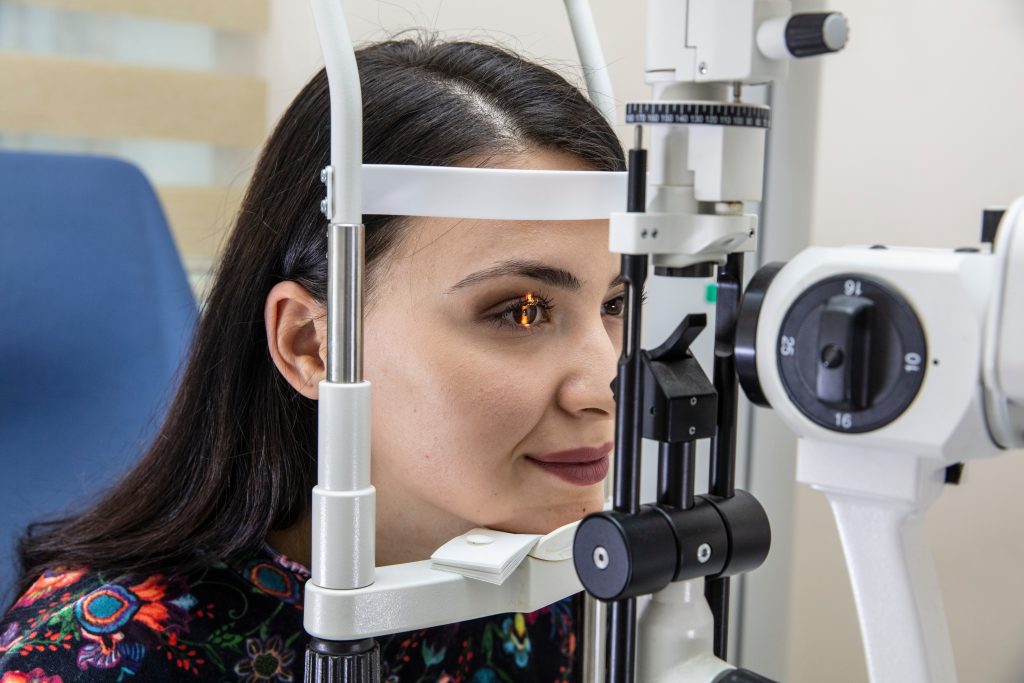 1. Research Area Eye Doctors
There are plentiful resources online that make it simple to compare optometrists in Reno, Nevada. Dr. Bolenbaker's information can be found on helpful sites like healthgrades.com, where you'll be able to get a general overview of the practice, as well as the accepted insurance providers.
2. Check the Optometrist's Credentials
A well-rounded education in optometry can indicate if a doctor has specialty training in various eye care disciplines. Dr. Bolenbaker found a passion for optometry at Washington State University. After completing over 100 hours of observation time (only 30 are required to pursue a degree), he went on to graduate from Pacific University's College of Optometry in 2003.
While pursuing his Doctor of Optometry Degree, he was an active member of the Beta Sigma Kappa International Optometric Honor Society. Dr. Bolenbaker's practice now offers general optometry services, but also specializes in areas like low vision, dry eye, myopia control, and orthokeratology.
3. Consider the Optometrist's Experience
From routine checkups to more advanced eye conditions, you want a doctor who's experienced in providing high level care. The greater breadth of experience an optometrist has with treatments, the better your results are likely to be - both short and long term. It's a good idea to ask if your doctor treats your specific condition, if you are aware you have one.
How many patients have they treated with glaucoma? Myopia? Lasik? Getting details on if they have experience with a certain condition before visiting can save you time. If you're looking for a Reno eye doctor that specializes in several advanced treatments for you and your family, check out Dr. Bolenbaker's services.
4. What's the Staff Like?
While the doctor of optometry is a very important factor in choosing a practice, remember that you'll also be interacting with the front office staff and opticians. The staff should truly care about your well-being, and provide a seamless experience from check in to check out. The Visionary Eye Center staff consists of passionate Nevada eye specialists who are welcoming, knowledgeable, and caring. Our team includes experienced and energetic people whose goal is to provide the best eye care possible.
5. Look At Patient Reviews
Checking out what others have to say about an optometrist provides an unfiltered glimpse into how a practice is run and what to expect on your visit. Look into the typical scheduling experience, office environment, wait times, and office staff friendliness. Another point to look for is how much time the doctor spends with patients, and their ability to inform patients on the treatments they are receiving. Visionary Eye Center prides itself on receiving great reviews from our valued patients. Check out what they have to say on our reviews page!
Visit Dr. Bolenbaker's Office and See the Difference!
Choosing an eye doctor isn't the most exciting thing, but it can make a huge impact on your ability to experience the things you love. Visionary Eye Center is a great choice for any Reno resident seeking a specialized optometry practice with the experience and care you have come to expect in a professional healthcare office. We are currently accepting new patients, so give us a call to set up an appointment.
Summer is winding down, and school is in full swing! It's time for children to refocus their attention from summertime fun back to books and the white board. For some kids, that's easier said than done. As a highly-rated pediatric optometrist, Reno has come to love, Visionary Eye Care Center can examine and help alleviate common conditions associated with classroom vision.

There's No Substitute for a Comprehensive Eye Exam
A comprehensive pediatric eye exam should be right at the top with pencils and paper on any back-to-school checklist. While your child may have visited their pediatrician or school nurse and had their vision screened, these exams are not comprehensive. Screenings can sometimes reveal potential conditions, but are not meant to diagnose vision problems.
A child's vision can change rapidly and sporadically from ages 6 to 18. Left unchecked, vision conditions can:
Impair development
Interfere with learning
Lead to permanent vision impairment
Cause attention loss and behavioral issues
Myopia: Clearing up Blurry Facts
One of the most common vision conditions optometrists encounter in children is nearsightedness. The medical term for this is Myopia. Myopia occurs when the eye's shape becomes elongated, distorting the image of far away objects (the whiteboard, sports balls, or friends on the playground), while nearby objects remain clear. It's recommended to ask your child whether they are having trouble focusing on letters and numbers at the front of the class. If the answer is 'yes', it's time to get them into the optometrist Reno, NV trusts in order to diagnose the cause and get them back to learning at their greatest potential. The sooner it's diagnosed, the sooner that treatment can administrated.
If your child already wears glasses to treat the effects of myopia, there are options to slow its progression. We want to emphasize that under-correction, or giving your child a slightly lower prescription to "strengthen" the eyes will not help with myopia. This approach will only make them see things blurrier, and has been clinically disproved as a treatment. In order to help with myopia control, an optometrist will recommend one of the following methods:
Low-dose Atropine. Multiple large studies have shown that Atropine slows myopia. It's easy to use (a drop in each eye a day) and a great options for children not ready to wear contact lenses. At diluted concentrations, this eye drop avoids the typical dilation side effects of large pupils, and temporarily paralyses the focusing muscle in their eyes. Although not all pharmacies are equipped to make the eye drops in the concentration required, we know which specialty pharmacies can make a safe and reliable compounded supply.
Orthokeratology (OK) Lenses. This amazing technology gently reshapes the eye with hydraulic forces overnight to flatten the central cornea and temporarily reduce the effect of nearsightedness after they wake up. As a result, there's no need to wear eye correction during the day. Comfort is rarely an issue as the lenses are worn overnight while they sleep and is a safe and effective method.
Soft Multifocal Contacts. The first FDA approved product for myopia control was a soft lens called the MiSight, a daily disposable lens with special optics shown to slow the rate or both myopia and eyeball length. Parents are usually very comfortable choosing this option as the lenses are very similar to the soft lenses they themselves use. These are worn during the day.
Spectacle Options. While not FDA approved yet in the United States, lenses like the MiyoSmart from Hoya and the Stellest from Essilor have shown promising results. These are a much needed option for patients that do not wish to wear a contact or use medications. As of September 2022, executive bifocals remain the only meaningful treatment in the form of glasses, though with the weakest results of the available options. The top half of lens contains a distance prescription, and the bottom half has an added prescription in place to create the peripheral optics, which may be the reason why orthokeratology and MiSight work so well.
Nutrition, Outdoor Time, and Eye Exercises. Currently, we have no data to support that any changes in nutrition, outdoor time, or eye exercises slow the progression of myopia. However, we can establish a link between the amount of outdoor time and the onset of myopia. Our current recommendation is for children to average at least 2 hours of outdoor time a day. While we have no evidence to suggest a particular amount of screen time, in general we feel it is reasonable to limit screen time to no more than 2 hours a day on non-school related activities. We would also recommend limiting the distance at which the screen is used to no closer than 16 inches and employing the 20/20/20 rule: take a 20 second break, looking 20 feet away every 20 minutes while on a screen. While these "treatments" are not fancy, they are cost-effective and in general thought to be good for your child's overall well being.
Visit Visionary Eye Care Center for a Back to School Checkup
Even if your child has not explicitly said that their vision is blurry when looking at the board, it's never a bad idea to have it checked. Comprehensive eye exams can identify potential anomalies that screenings glance over. To diagnose and alleviate conditions like myopia, we encourage you to book an appointment with our knowledgeable practice. We'll see you here, bright and clear!
For those that suffer from nearsightedness (myopia) or astigmatism, there may be a better solution out there for you than wearing corrective lenses daily or undergoing risky surgery. The latest method of myopia control in Reno is the use of orthokeratology, or ortho-k, which is accomplished through a retainer lens worn solely at night while you sleep. Not only is ortho-k a great treatment for patients seeking unique or custom eye care, it also offers freedom from the hassles of daily wear correction methods like soft contact lenses and glasses. 
If you or someone you know is struggling with myopia or astigmatism and the traditional treatment methods aren't meeting your active lifestyle needs, connect with Northern Nevada optometrist Dr. Bolenbaker to discuss the possibility of starting orthokeratology. 

Orthokeratology: What is it and how does it work?
Orthokeratology, also called ortho-k, corneal refractive therapy, or gentle vision shaping, is a non-surgical method of reshaping the cornea for improved vision. Ortho-k is a custom eye care solution that uses fitted corneal molds and retainers to put gentle hydraulic pressure on the cornea that flattens its surface to correct the way your eye takes in light. It works similarly to LASIK with the risks of surgical complications and dry eye.  And unlike contact lenses worn during the day, ortho-k treatments work overnight so you are free from correction while you are awake.  
To fully understand how orthokeratology works, you first have to understand how our eyes take in light and transform it into an image that we're able to see. When light rays are focused properly through the cornea and reach the retina, you see a clear image. When there is a mismatch between the curvatures in the cornea and the length of the eye, light cannot be focused properly thus resulting in blurred vision. 
Ortho-k works to reshape the cornea so that incoming light bends accordingly, presenting a clearer image. Unlike everyday contact lenses that are worn to correct vision while awake, ortho-k lenses use gentle hydraulic forces to temporarily reshape the cornea for prolonged effects.  Wearing the molds at night results in effects that last well into the next day which is why this has become a preferred method of myopia control in Reno for active children.  

Who should get ortho-k treatment?
Good candidates for the ortho-k treatment include patients with mild to moderate myopia or nearsightedness, or those with minor astigmatism. Orthokeratology is FDA approved to correct nearsighted patients with prescriptions under -6.00D of myopia and less than -1.75D of astigmatism. Children make great candidates for this method of myopia control due to their typically mild symptoms and flexible corneas.  Adults that would prefer a non-surgical correction option may also be a great candidate.  
How does orthokeratology relate to myopia?
Myopia, more commonly known as nearsightedness, is a refractive error that causes blurred vision when looking at objects that are far away. This is typically due to axial elongation, making the eye longer than the cornea curvature can focus the light taken in by the eye. Ortho-k has been shown in multiple studies to slow the elongation of an of the eye.  It is hypothesized that the peripheral myopic defocus along the horizontal and vertical meridians of the eye induced by wearing ortho-k molds tricks the eye into thinking it has grown too long, halting the signal for continued growth.  If the eye does not continue to grow, myopia progression is decelerated, thus slowing the worsening of your nearsightedness. 
Ortho-k Risks and Benefits 
As with any sort of corrective lens to improve vision, there may be some risks involved, however, the risk of adverse effects caused by ortho-k is extremely low. The symptoms you may experience while using orthokeratology are very similar to the risks associated with wearing traditional contact lenses. Essentially, the risks can easily be prevented and managed with good hygiene practices. 
Ultimately, the benefits of ortho-k largely outweigh the risks associated with the treatment method. One of the most notable benefits of orthokeratology is its ability to effectively improve vision while the patient is asleep, thus not impeding their daily activities. The most common list of risks and benefits are as follows:
Risks 
Mild risk of infection known as keratitis

With good hygiene, risks are completely preventable

Risks can be controlled by following your Northern Nevada optometrist's care instructions
Benefits
Orthokeratology is completely reversible 

Might be a great option for pilots, policemen, and other careers that have occupational demands for unaided vision

No surgical risk 

Vision improvements are rapid 

No need to wear glasses or contact lenses during the day

Perfect for those who partake in recreational activities and sports

Schedule your appointment today!
Here, at the Visionary Eye Center, we strive for customized eye care solutions for our Reno-Sparks patients. As each patients' needs are unique, our treatment should be as unique as you.
It's August, and that means it's National Children's Vision Month! Back-to-school season is also here, and there couldn't be a better time than before your child returns to the classroom to take them to the eye doctor. One out of four school-age children suffer from some type of uncorrected vision problem, which can seriously impair their success in the classroom. Children are not always able to recognize by themselves that blurry vision or struggling to see near or far is actually a concern.  And vision problems aren't always issues with blurry vision, but rather eye alignment and focusing issues that lead to struggles in school, despite the fact they can see the classroom board clearly.
School Eye Screenings Designated for Students
A routine school eye screening by an optometrist is necessary to detect vision problems and maintain overall optical health. You may have believed a school or pediatrician vision screening is enough. These are brief exams that evaluate visual acuity, the ability to read small letters or see a picture on a chart.  These screenings are not comprehensive and can't evaluate the way your child's eyes work while reading or doing school work, nor can they adequately evaluate your child's eye health.  This means many vision problems aren't detected, contributing to your child struggling in their academics or athletics.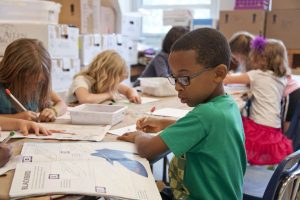 According to the American Academy of Ophthalmology, it's recommended that children receive an eye evaluation once before the age of 3, and at least every one to two years until the age of 19. Preschoolers should see a pediatric optometrist to ensure their eyes are aligned and focusing properly to address developing issues and halt progress down the road. During adolescence, a person's eyesight can change rapidly and often, especially impacted by puberty, so they should continue to receive annual checkups. Of added importance, detecting myopia early is key as we now have FDA-approved technologies like the MiSight lens to slow the progression of near-sightedness or myopia.  So we can now actually do something about your child's prescription getting worse every year using myopia control techniques.
Family Eye Care to Help With Your School Eye Screenings
Scheduling an eye exam with your child's optometrist before school begins will ensure they start the school year with the best overall vision to succeed! It eliminates the concern that vision or eye health could be interfering with your child achieving their highest academic potential. Proper eyesight can also prevent headaches, fatigue, and lack of focus in the classroom. You should also have your child's lens prescription checked and kept up-to-date, especially if they are active in team sports or have a new classroom seat each year. Being proactive in ensuring your child regularly visits an optometrist is essential. After all, they own their eyes for life!
Myopia is the condition that is commonly referred to as nearsightedness, and recent studies have revealed that it is becoming increasingly common in children. Myopia is caused by the lengthening of the eye from front to back, and consequently, light is focused in front of the retina and not directly on it—causing far-away objects to be blurry. Myopia progresses quickly in children if not treated, but there are now multiple myopia control options that can slow down or the progression.
So you may be asking yourself what exactly is myopia control? It is the use of treatments, medicines, eyeglasses, and contacts to reduce the progression and risk of eye disease from myopia.
How to HANDLE myopia progression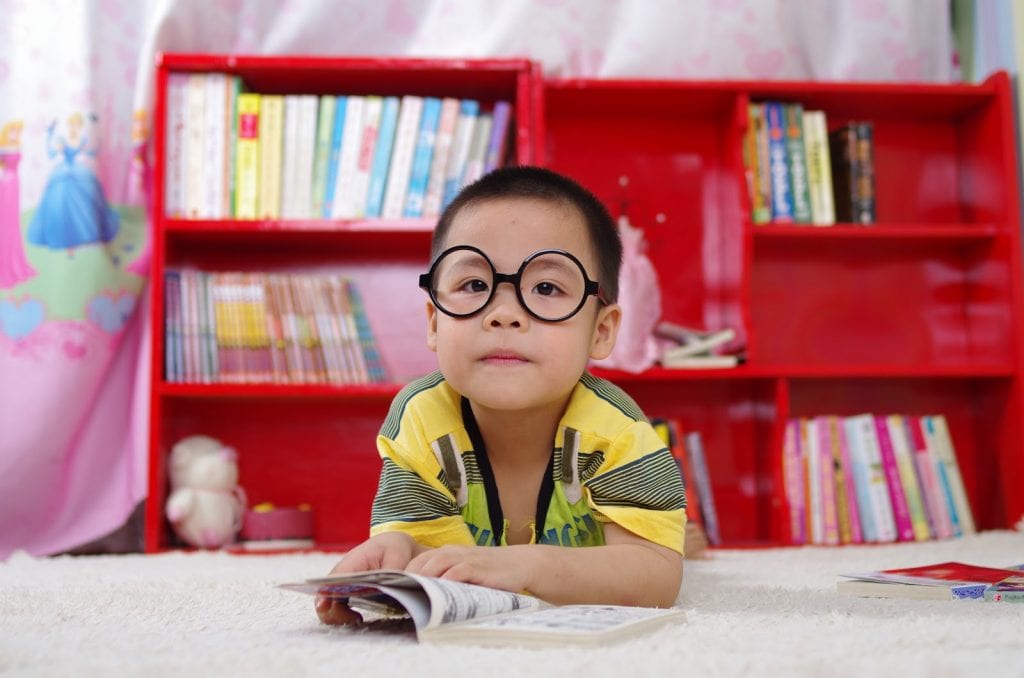 The most crucial aspect of myopia control is being proactive. This means communicating early and often with your eye doctor. Later complications from myopia can include serious, even life-threatening, complications such as glaucoma, cataracts, retinal detachment leading to blindness.
In regards to children—because they are still growing—even if they aren't experiencing eyesight problems, it's important to take them in regularly to get their eyes checked. There is a much greater chance of success with the myopia control options if you are proactive and aware.
Experts say that adults and children should be getting at least 2 hours of sunlight per day to reduce the chance of myopia onset. Studies are inconclusive at this time whether this prevention technique helps slow progression in children that already are myopic.
MYOPIA treatment options
The best thing to do to start is getting with your optometrist to create a personalized treatment plan. The most common myopia control options are atropine eye drops, multifocal contacts, orthokeratology (Ortho-k), and special types of glasses.
Atropine eye drops: As more and more people are being diagnosed with myopia, atropine eye drops have come out as one of the most effective control options. Multiple studies have shown the higher the dose of atropine the better the control.  Atropine in higher doses dilates the pupil, but studies have also shown very low dosages (.01-0.05%) can effectively slow myopic progression without bothersome side effects. 
The use of a low dosage drop—used usually before bed—has shown to substantially slow the effects of myopia in children compared to those who don't.
Multifocal contacts: Multifocal contact lenses have also been proven to be effective. The FDA even recently approved the MiSight 1 day for myopia control, the first soft contact lens to carry such designation. This option can be used as a sole treatment or in combination with low dose atropine.
Bifocal Glasses:  Lined bifocals have been shown to slow myopia correction by a small but meaningful amount.  If your child is hesitant about eye drop and contact lens options this is a great alternative to get them started on myopia control therapy.  
Orthokeratology (Ortho-k): Ortho-k has been at the forefront of myopia control options for many years. They are a set of gas permeable contacts worn at night that gradually reshape your eye, eliminating the need for daytime glasses or contacts as well as slowing the progression of myopia.
This control option is becoming increasingly popular because it is a non-surgical alternative to LASIK.
Is my child at risk?
The prevalence of myopia has increased dramatically in the United States over the last 50 years, with almost 40% of the US population being nearsighted today, compared to just 25% in the 1970s.  While genetics play a key role in many patients, environmental aspects like increased time indoors and increased levels of near work have also been implicated in this dramatic rise.  As myopia can occur even in children with no family history, it is imperative to talk with your child and see your optometrist often. 
Myopia studies are increasing, but doctors are unable to offer a foolproof explanation of who will or will not develop myopia or significant myopic progression.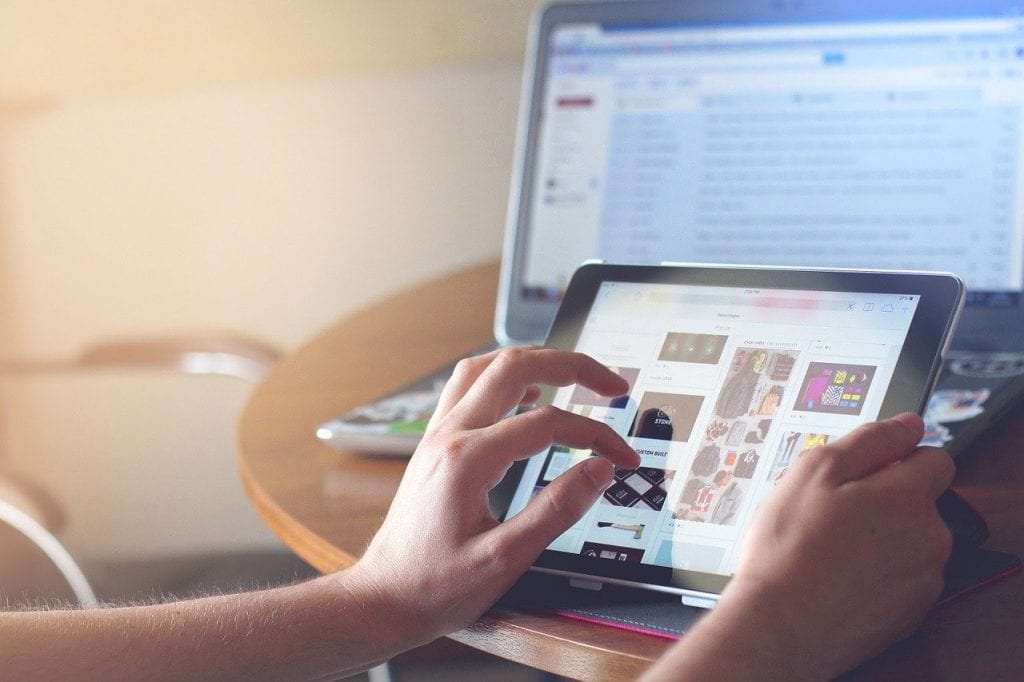 Factors include increased screen time, decreased time outdoors, and long periods of near work like reading. Studies have also shown that the under-correction of myopia in eyeglasses or contacts may contribute to myopia progression.
The impact of screen time
As technology becomes increasingly integrated into our everyday lives, it is also posing health risks. While the evidence is not clear cut, many doctors agree that there is a correlation between screen time and the increased prevalence of myopia.
A study from the Singapore Eye Research Institute concludes that since the introduction of smartphones and tablets there has been a rise in myopia, but the results are "mixed." 
Visionary Eye Center
Visionary Eye Center strives to provide all of our patients with custom eye care and the knowledge to make the best decisions for their care. To learn more about our Reno myopia control services, contact us to get started!