March is National Save Your Vision Month, so what better time to schedule your annual eye exam. With Spring Break quickly approaching, it's the perfect time for the whole family to see an optometrist in Reno. Dr. Bolenbaker and his team at the Visionary Eye Center look forward to meeting you and your family and taking care of your eye vision needs. As the best eye doctor in Reno, we offer pediatric eye care services to ensure that your child is developing proper depth perception, essential binocular skills and more.
How Can I Take Care of My Eyes?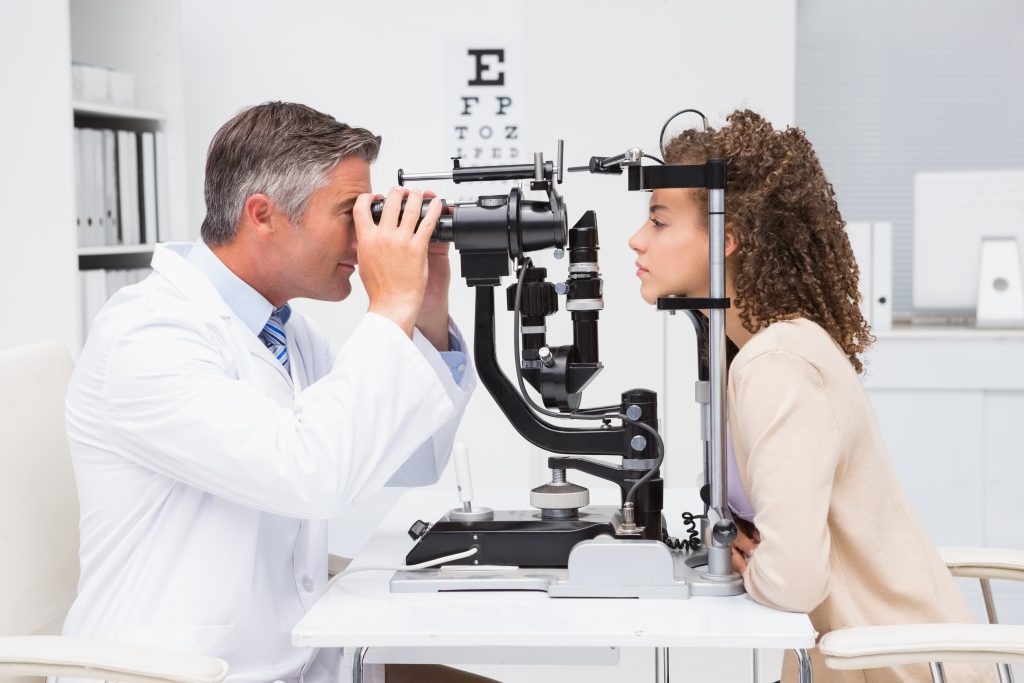 Preventative eye care is important because eyesight is one of the most important senses. Eighty percent of what we perceive is because of our eyesight, so protecting your eyes will reduce the chance of blindness, vision loss, and long term eye diseases like cataracts and glaucoma. Vision disability is one of the top 10 disabilities among adults 18 years and older, and is one of the most prevalent disabling conditions among children. Because of our aging population, the CDC reports that the number of visually impaired individuals in the United States will double by 2030 and triple by 2050. 
Other reasons to see an eye doctor in Reno include getting assistance with any decreased vision, eye pain, or double vision issues. We strongly encourage people to take care of their vision health, and the first step to it is making sure to schedule an annual eye exam. Visionary Eye Center can offer these important services in addition to exams:
Take care of your eyes and correct mild cases of farsightedness and presbyopia by beginning the safe processes of orthokeratology, myopia control, and more at our center today. The Lasik procedure is a great refractive practice to help with easily fixing any vision issues too.
Our Reno family eye care center is also one of the only low vision specialty clinics around, and there's nothing more enriching than helping the partially sighted regain their independence.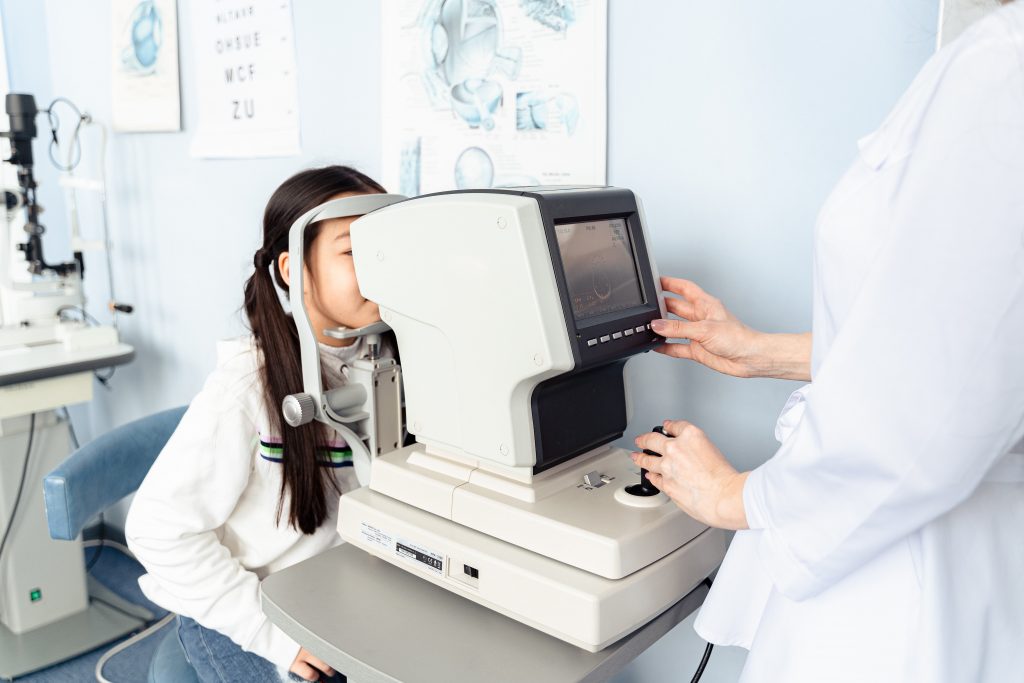 Providing Year-Round
Reno Family Eye Care
at Visionary Eye Center
We want the Reno community to be well informed on the best eye health decisions all year round. We offer several services for your eye health, whether it's dry eye care, contact lenses, or myopia control. Don't put off something as important as preventative eye care. The team at Visionary Eye Center are Reno optometrists with plenty of experience. Click here to schedule an appointment today. Please don't hesitate to contact us with any general inquiries or concerns, and we look forward to meeting you!
It's August, and that means it's National Children's Vision Month! Back-to-school season is also here, and there couldn't be a better time than before your child returns to the classroom to take them to the eye doctor. One out of four school-age children suffer from some type of uncorrected vision problem, which can seriously impair their success in the classroom. Children are not always able to recognize by themselves that blurry vision or struggling to see near or far is actually a concern.  And vision problems aren't always issues with blurry vision, but rather eye alignment and focusing issues that lead to struggles in school, despite the fact they can see the classroom board clearly.
School Eye Screenings Designated for Students
A routine school eye screening by an optometrist is necessary to detect vision problems and maintain overall optical health. You may have believed a school or pediatrician vision screening is enough. These are brief exams that evaluate visual acuity, the ability to read small letters or see a picture on a chart.  These screenings are not comprehensive and can't evaluate the way your child's eyes work while reading or doing school work, nor can they adequately evaluate your child's eye health.  This means many vision problems aren't detected, contributing to your child struggling in their academics or athletics.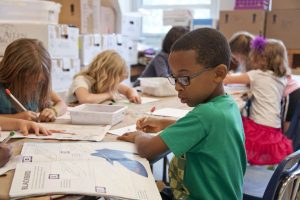 According to the American Academy of Ophthalmology, it's recommended that children receive an eye evaluation once before the age of 3, and at least every one to two years until the age of 19. Preschoolers should see a pediatric optometrist to ensure their eyes are aligned and focusing properly to address developing issues and halt progress down the road. During adolescence, a person's eyesight can change rapidly and often, especially impacted by puberty, so they should continue to receive annual checkups. Of added importance, detecting myopia early is key as we now have FDA-approved technologies like the MiSight lens to slow the progression of near-sightedness or myopia.  So we can now actually do something about your child's prescription getting worse every year using myopia control techniques.
Family Eye Care to Help With Your School Eye Screenings
Scheduling an eye exam with your child's optometrist before school begins will ensure they start the school year with the best overall vision to succeed! It eliminates the concern that vision or eye health could be interfering with your child achieving their highest academic potential. Proper eyesight can also prevent headaches, fatigue, and lack of focus in the classroom. You should also have your child's lens prescription checked and kept up-to-date, especially if they are active in team sports or have a new classroom seat each year. Being proactive in ensuring your child regularly visits an optometrist is essential. After all, they own their eyes for life!
As a child's health is the number one priority to parents, surprisingly many are inattentive to the importance of eye health. Eyesight issues can impact a child's life in every fashion of ordinary life from school to sports and socializing. Children cannot always vocalize exactly what's wrong, and a lot of times it's hard for them to even realize.
You may be asking yourself, "Does my child really need glasses?" Healthy eyesight is crucial to a child's well-being, so in this blog we will explore some of the most common signs to tell if your child really needs glasses or not. 
Go in for frequent checkups
Before we get into signs of possible eye issues, the most important thing is to make sure your child goes in for frequent checkups. Oftentimes, kids are only taken in occasionally if there is nothing wrong the first time, but doctors recommend children should be seeing an eye doctor at least once a year. 
Many schools perform a regular vision screening, but miss 75% of children with vision problems.  The screening performed by your pediatrician using a picture chart tacked to the wall is similarly inadequate.  If your child fails a school or pediatrician vision screening make sure to bring them in immediately for a comprehensive eye exam. Eye exams by an optometrist are really the only foolproof way for a true diagnosis, and it often these vision issues will continue to worsen if you don't stay proactive about the situation. 
7 signs your child may need glasses
1) Squinting
Squinting compensates for your eyes' inability to clearly see an object by reducing misfocused light. If you notice your child has a tendency to squint while looking at far away objects (nearsightedness) or squinting while looking at close up objects (farsightedness), it may be time for a checkup.
2) Tilting of the head
If you see your child continuously tilting their head, especially if you notice they are attempting to strain their vision, it could be an attempt to increase vision clarity by changing their sight angle. This could be a sign that their eyes are misaligned or an imbalance of the eye muscles.
3) Sitting too close
It could seem like a natural child thing to do to sit too close to the TV or hold devices or books close up to their face, but it could be a sign of nearsightedness or myopia development. Nearsightedness affects your vision where one can see more clearly when the object is closer, and it is one of the most common vision problems for children around the world.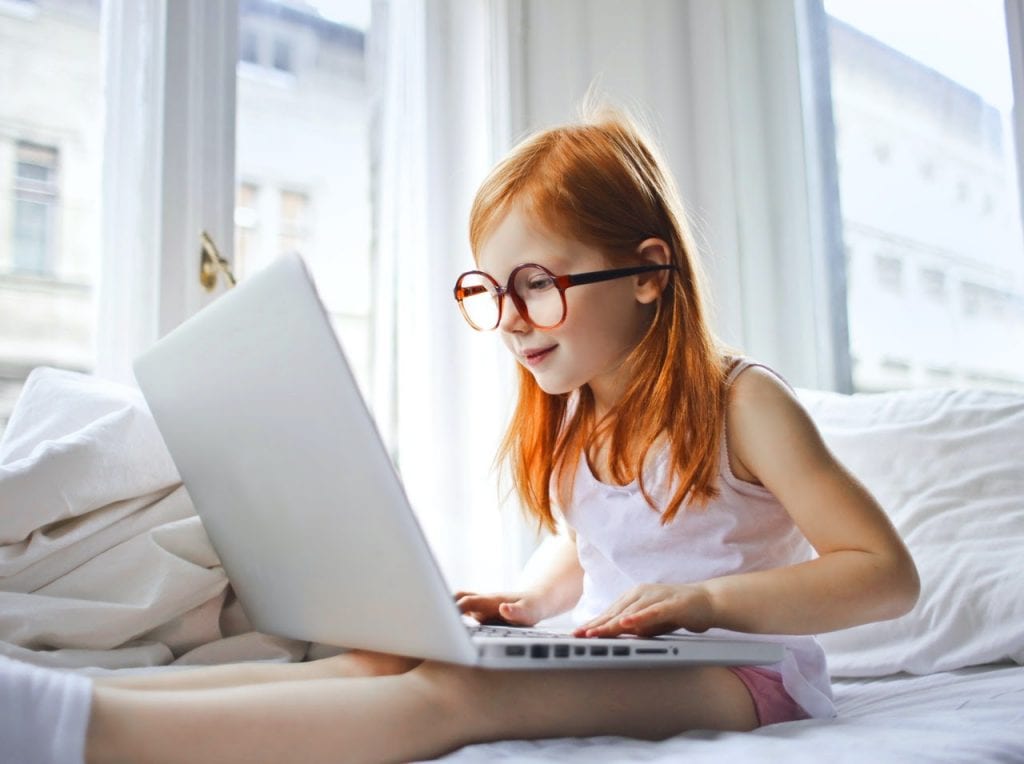 4) Struggling in school
If you notice your child is struggling in school or with school work, it could be a number of different things which makes it so much more important to stay informed about your child's performance in school. For a young child, school is very stimulating, and they are forced to adapt quickly, including their eyes. Vision problems can lead to a lack of focus or motivation for school work.
5) Headaches, migraines, nausea or eye pain
If your child is suffering from any of these symptoms it could be a number of different things, so just remember to listen to your children and continue to stay proactive. These symptoms could be a result of strain from the extra effort that your child must put forth if they are experiencing vision problems. This tension may cause frequent headaches or eye pain, or in more severe cases migraines and nausea could be present.
6) Covering one eye
Similar to tilting the head, covering one eye while reading, watching TV or any eye strain, can be an attempt to compensate for double vision. It could also be a sign of sensitivity to bright light (exotropia) or lazy eye (amblyopia).
7) Excessive eye rubbing
Eye rubbing is a pretty natural tendency, but it is important to monitor your child's habits. If they are rubbing their eyes on a regular basis or during strenuous eye activity like reading or watching TV, it could be a sign of digital eye strain, dry eye or allergic conjunctivitis.
What to do if your child is experiencing eye problems— The Visionary Eye Center
If you are concerned about your child's eye health, or if you're still asking yourself, "Does my child really need glasses?" you should immediately schedule them an appointment with an optometrist. Here at the Visionary Eye Center we are equipped to offer pediatric eye care with the best options, treatment and technology. 
We have developed techniques and technology specifically designed for children where many other optometrists are not capable of seeing very young children. Feel free to contact us with any questions or concerns about your child's vision, and don't hesitate to schedule an appointment today!