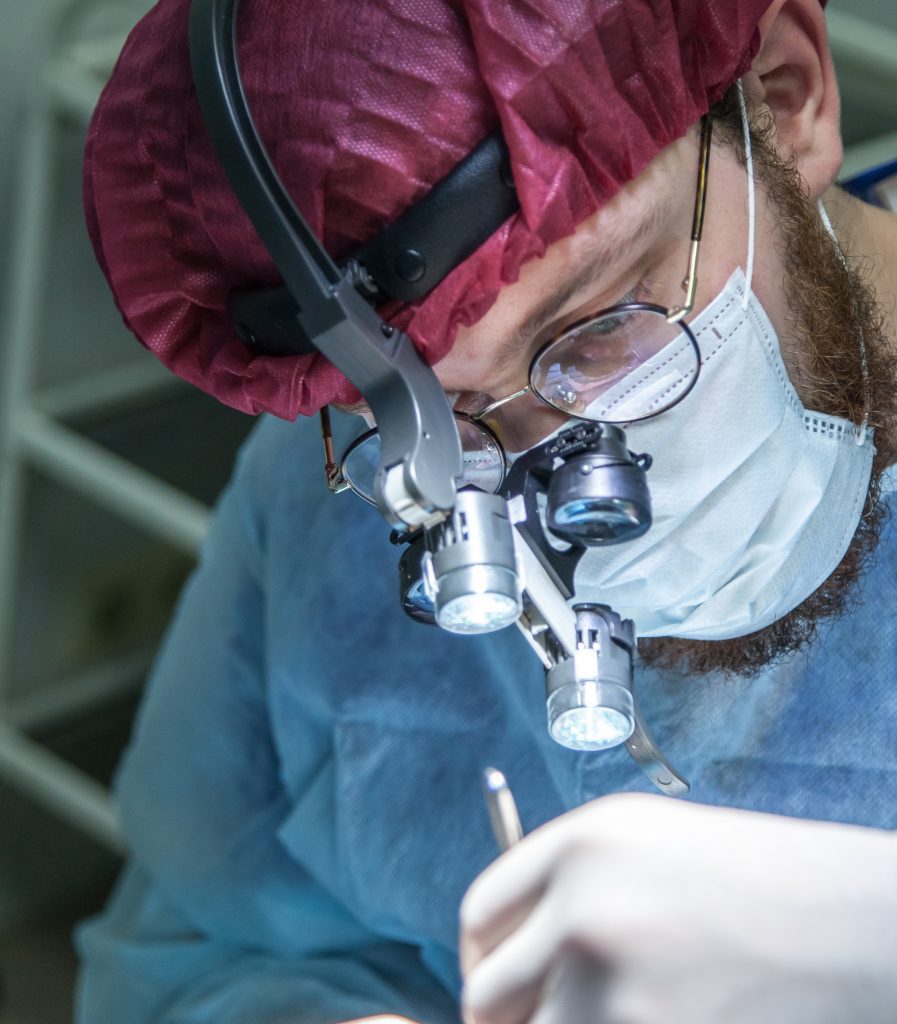 Imagine a world where you can wake up to clear, crisp vision without reaching for your glasses or stumbling to insert contact lenses. This is the world of laser eye treatments, a revolutionary set of procedures that can transform the way you see — quite literally. Let me, Dr. Bolenbaker from the Visionary Eye Center, be your guide on this transformative journey.
Understanding the Basics: LASIK and PRK
To comprehend where we stand today, let's cast a brief glance at the history of refractive surgery. The revolutionary shift occurred with the emergence of PRK and LASIK, which swiftly replaced radial keratotomy, enhancing safety, predictability, and stability in vision correction.
Both LASIK and PRK utilize the precision of a laser to reshape the cornea. But, like two paths diverging in a forest, each carries its distinct approach and advantages. LASIK crafts a flap on the cornea that's folded back during surgery and repositioned afterward, speeding up the recovery process. PRK, on the other hand, works directly on the cornea, making it particularly beneficial for those with high prescriptions or thinner corneas.
LASEK: Merging Comfort with Clarity
LASEK brings together the advantages of both PRK and LASIK. This procedure delicately lifts the epithelium, treats the cornea, and then repositions the epithelium, thereby minimizing post-operative dryness. This fusion of LASIK and PRK methodologies offers a balanced solution for those seeking comfort and clarity.
ICL: The Reversible Revolution
What if you could enjoy the benefits of refractive surgery but retain the option to reverse the procedure if needed? That's exactly what ICL offers. By placing a small lens between the iris and the natural lens of the eye, this method allows for significant vision correction with the advantage of reversibility. This can be particularly appealing for patients with high prescription levels or those who may need to adjust their vision correction in the future.
Presbyopic Solutions: Restoring Near Vision
With age comes wisdom, but also presbyopia, the natural loss of near vision that occurs typically after 40. However, procedures like the corneal inlay or refractive lens exchange offer effective solutions. The Kamra or Raindrop inlays create a pinhole effect, extending the depth of focus of the eye, thereby restoring near vision. Alternatively, a refractive lens exchange replaces the eye's natural lens with an intraocular lens, allowing for customized vision correction.
Orthokeratology: Reshaping Vision Non-Surgically
For those hesitant about surgery, orthokeratology offers an innovative alternative. By wearing specially designed contact lenses overnight, the cornea is gently reshaped, enabling clear daytime vision without the need for glasses or contacts. This non-surgical approach can be a game-changer for those who desire vision correction but are apprehensive about surgical procedures.
Reno: A Hub of Advanced Vision Care
Nestled in the vibrant city of Reno, Nevada, Visionary Eye Center stands as a beacon of excellence in the realm of laser eye treatments. Known for its progressive spirit and dedication to cutting-edge medical advancements, Reno offers an ideal backdrop for those seeking the highest quality of vision care.
Transforming Your Vision With Us
At Visionary Eye Center, we are dedicated to providing exceptional care and unmatched expertise in laser eye treatments. Our team, led by the esteemed Dr. Bolenbaker, consists of experienced professionals who are passionate about transforming your vision and enhancing your quality of life. With a commitment to excellence, we ensure that our patients receive the highest standard of care throughout their treatment journey.
We understand that your vision needs are as unique as you are. That's why we take pride in offering personalized treatment plans tailored to your specific needs and visual goals. We believe that clear vision is not just a luxury, but an essential asset that has the power to enhance every aspect of your life.
Whether you're considering LASIK, PRK, ICL, or any other laser eye treatment, we invite you to embark on your personalized journey to clear vision at Visionary Eye Center in Reno. From the moment you step through our doors, our friendly and knowledgeable staff will be by your side, providing guidance, answering your questions, and addressing any concerns you may have. We are dedicated to ensuring that you have a comprehensive understanding of the available options, empowering you to make informed decisions about your vision.
Your vision is our top priority, and we are committed to helping you achieve the clear, vibrant world you deserve. Contact our Reno eye clinic today to schedule a consultation and take the first step towards transforming your vision. Let us be your partner in this exciting journey towards a brighter future.
A Clearer Future Awaits
In the heart of Reno, Visionary Eye Center offers a pathway to a future where the world is crisp, vibrant, and free from the constraints of glasses or contacts. Unlock the potential of your vision and experience the transformative impact of laser eye treatments. Contact our Reno eye clinic today, and let us help you embark on a journey towards a clearer, more vibrant world. Your vision, empowered.