Astigmatism is a common eye condition that affects many people. It occurs when the cornea or lens of the eye is misshapen, causing blurred or distorted vision. If you're experiencing symptoms of astigmatism, such as blurry vision, headaches, or eye strain, it's essential to see a Nevada optometrist.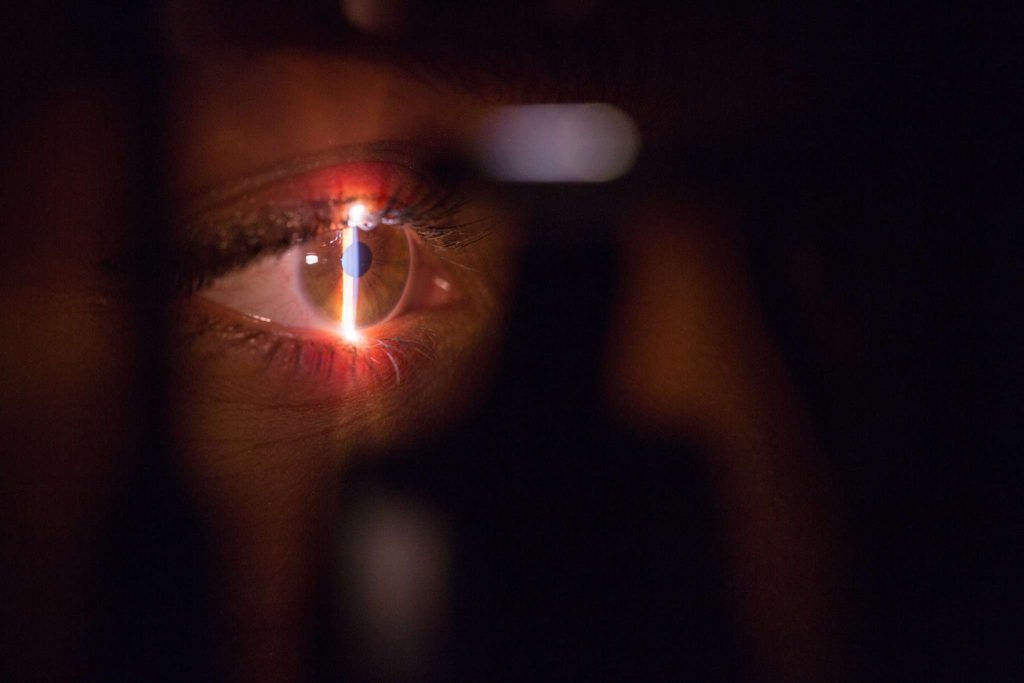 What Is Astigmatism?
Astigmatism is a refractive error that occurs when the cornea or lens of the eye is irregularly shaped. Instead of being round like a basketball, the cornea or lens may be more oval, causing light to be focused unevenly on the retina. This can lead to distorted or blurry vision, making it difficult to see objects clearly at any distance. Astigmatism can occur on its own or in combination with other vision problems, such as nearsightedness (myopia) or farsightedness (hyperopia). Astigmatism can occur in both adults and children, and it often develops early in life. Some people are born with it, while others develop it later in life due to an eye injury, surgery, or a disease like keratoconus. Astigmatism can also be caused by certain genetic conditions or diseases like diabetes.
How Can Astigmatism Be Treated?
Fortunately, there are several ways to treat astigmatism. The most common method is to wear glasses or contact lenses that correct the irregular shape of the cornea or lens. These lenses are specially designed to compensate for the uneven curvature of the eye, allowing light to be focused properly on the retina.
Another treatment option is LASIK eye surgery, which uses a laser to reshape the cornea and correct the irregular curvature. This is a more permanent solution than wearing corrective lenses, but it is not suitable for everyone. Your eye specialist in Reno, NV can help you determine whether LASIK is the right choice for you.
At Visionary Eye Center, we understand the importance of proper eye care and the impact it can have on your daily life. Our experienced eye specialists and optometrists provide comprehensive eye exams, including testing for astigmatism, and offer personalized treatment plans to help you achieve optimal vision health. We also offer a wide selection of glasses and contact lenses to suit your needs and style preferences.
Visit Dr. Bolenbaker's Office and See the Difference!
Astigmatism is a common eye condition that can cause blurry or distorted vision. It's important to see a Nevada optometrist to get the proper diagnosis and treatment for this condition. At Visionary Eye Center, we're dedicated to providing our patients with the best possible care and treatment options to ensure optimal vision health. Contact us today to schedule your comprehensive eye exam and learn more about our services.