Search for "Eye doctor Reno" and you'll get dozens of results. Some are individual practices, and some are big box stores with walk in eye care centers. There's nothing wrong with shopping around to find a good eye doctor. In fact, we encourage it. After all, you're looking for a professional whom you'll entrust your eyes to. And unhindered vision is a vital aspect of your overall well-being. Check out Visionary Eye Center's tips on how to choose a good eye doctor: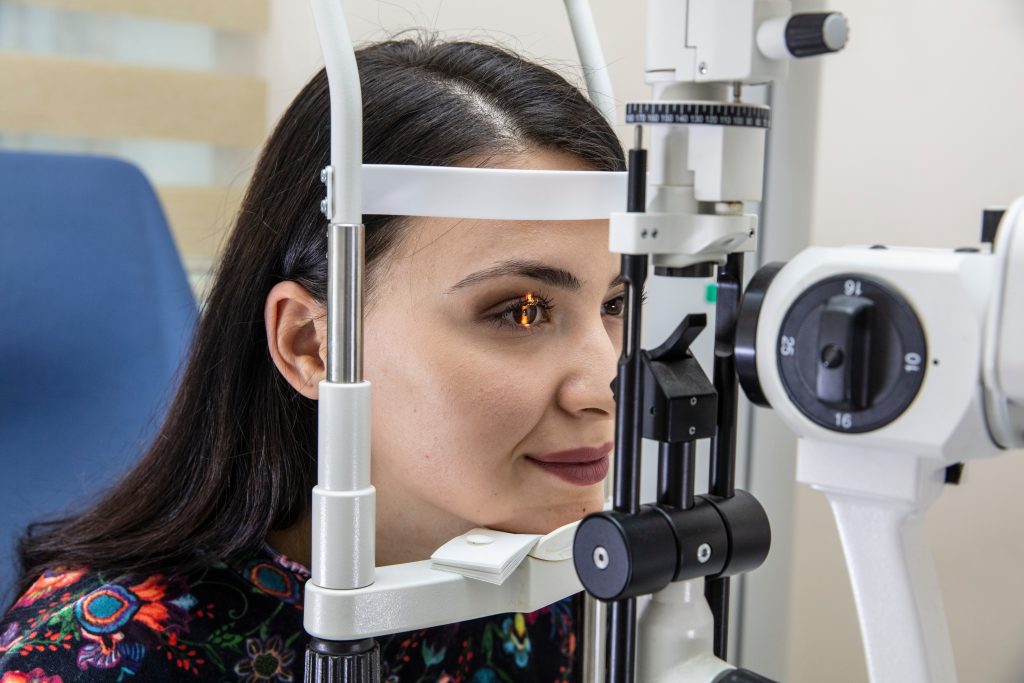 1. Research Area Eye Doctors
There are plentiful resources online that make it simple to compare optometrists in Reno, Nevada. Dr. Bolenbaker's information can be found on helpful sites like healthgrades.com, where you'll be able to get a general overview of the practice, as well as the accepted insurance providers.
2. Check the Optometrist's Credentials
A well-rounded education in optometry can indicate if a doctor has specialty training in various eye care disciplines. Dr. Bolenbaker found a passion for optometry at Washington State University. After completing over 100 hours of observation time (only 30 are required to pursue a degree), he went on to graduate from Pacific University's College of Optometry in 2003.
While pursuing his Doctor of Optometry Degree, he was an active member of the Beta Sigma Kappa International Optometric Honor Society. Dr. Bolenbaker's practice now offers general optometry services, but also specializes in areas like low vision, dry eye, myopia control, and orthokeratology.
3. Consider the Optometrist's Experience
From routine checkups to more advanced eye conditions, you want a doctor who's experienced in providing high level care. The greater breadth of experience an optometrist has with treatments, the better your results are likely to be - both short and long term. It's a good idea to ask if your doctor treats your specific condition, if you are aware you have one.
How many patients have they treated with glaucoma? Myopia? Lasik? Getting details on if they have experience with a certain condition before visiting can save you time. If you're looking for a Reno eye doctor that specializes in several advanced treatments for you and your family, check out Dr. Bolenbaker's services.
4. What's the Staff Like?
While the doctor of optometry is a very important factor in choosing a practice, remember that you'll also be interacting with the front office staff and opticians. The staff should truly care about your well-being, and provide a seamless experience from check in to check out. The Visionary Eye Center staff consists of passionate Nevada eye specialists who are welcoming, knowledgeable, and caring. Our team includes experienced and energetic people whose goal is to provide the best eye care possible.
5. Look At Patient Reviews
Checking out what others have to say about an optometrist provides an unfiltered glimpse into how a practice is run and what to expect on your visit. Look into the typical scheduling experience, office environment, wait times, and office staff friendliness. Another point to look for is how much time the doctor spends with patients, and their ability to inform patients on the treatments they are receiving. Visionary Eye Center prides itself on receiving great reviews from our valued patients. Check out what they have to say on our reviews page!
Visit Dr. Bolenbaker's Office and See the Difference!
Choosing an eye doctor isn't the most exciting thing, but it can make a huge impact on your ability to experience the things you love. Visionary Eye Center is a great choice for any Reno resident seeking a specialized optometry practice with the experience and care you have come to expect in a professional healthcare office. We are currently accepting new patients, so give us a call to set up an appointment.