It's pretty painful to get a sunburn after missing a spot on your skin with sunscreen. Just imagine how a corneal sunburn would affect your quality of life during some of the best weather of the year. Also known as photokeratitis, this issue occurs during short-term exposure to high intensity UV-B rays. Photokeratitis is painful but temporary and is similar to a sunburn, but on your corneas (the clear portion of your eye in front of your pupil) instead of skin. It can look like a yellow, thickened area in the whites of your eyes. Too much exposure with ultraviolet rays can temporarily damage your conjunctiva, which is the clear layer of tissue covering the inside of your eyelid and whites of your eye. 
Summertime activities that can put someone at increased risk for photokeratitis include mountain climbing, hiking, skiing, and swimming. It can also occur if you use sunlamps and tanning beds, or spend time in an environment with consistent UV light exposure.
There are two types of UV light proven to contribute to eye, skin, or health issues. UV-A rays can pass through your eye's cornea to reach the lens and retina. UV-B rays can't pass through glass but still can cause eye damage.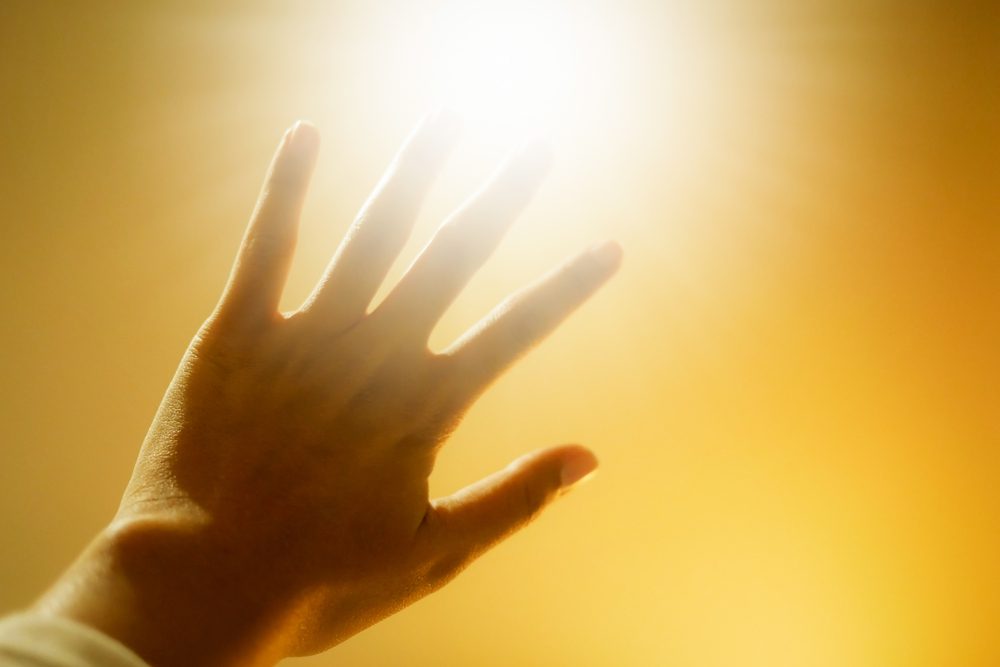 The symptoms of photokeratitis are pain and redness in the eyes, swelling, light sensitivity, headaches, temporary loss of vision, twitching eyelids, and seeing halos (like in the photo below). They can last from six to twenty-four hours but typically disappear after forty-eight hours.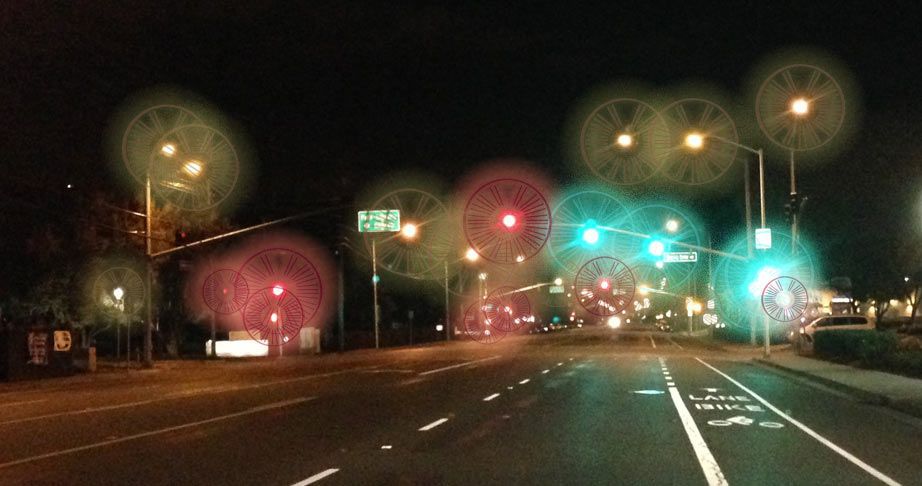 What Does Treatment Look Like?
Photokeratitis is most often formally diagnosed after an eye exam, and your doctor will place drops containing a special dye known as fluorescein in your eyes to reveal any superficial irregularities on the surface of your cornea. As for treatment, go indoors immediately after experiencing symptoms and avoid bright lights. Once in a darkened area, place a cold washcloth over your eyes and take ibuprofen. If you wear contact lenses, remove them and use artificial tears to reduce discomfort.
The longer you were exposed to UV lights, the more severe the symptoms. Long term exposure to even the tiniest amount of UV radiation can increase the risk of developing a cataract or macular degeneration (an eye disease that leads to vision loss in the center), or cause tissue elevations on the surface. These conditions are known as pinguecula and pterygium, but can be prevented by wearing sunglasses. 
If you wear contacts, ask about ones that absorb UV rays when working or playing in a sunny environment. But even with these types of contacts it's still important to wear protective sunglasses to shield your eyelids and conjunctiva from the suns' rays.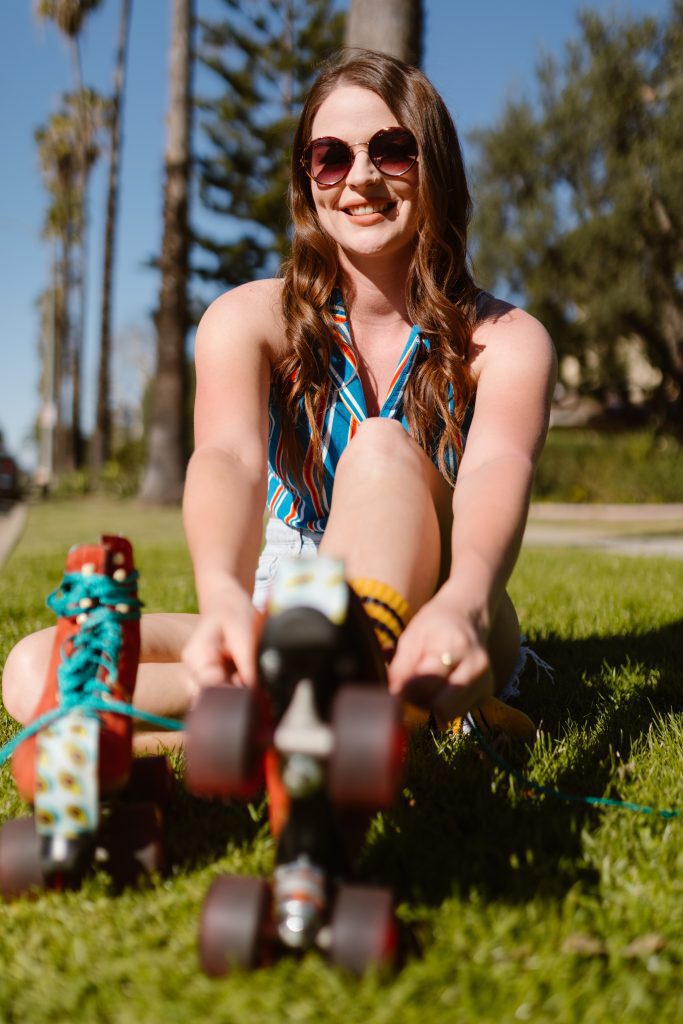 The good news is that photokeratitis is preventable simply by wearing the proper eye protection when outside, like prescription sunglasses or snow goggles in the winter. Glare from snow, sand, or water can cause burns to your eyes even if it's overcast. A wide brimmed hat can help filter out the sun's rays as well. 
When purchasing a pair of sunglasses, it's worth noting that not all sunglasses are polarized. Polarized sunglasses are manufactured in a distinctive way that creates a different pattern in the lens to block out more light than a usual pair of sunglasses. When choosing a pair, look for one that provides one hundred percent UV protection or UV 400 protection. Prescription sunglasses help with overall light sensitivity, headaches caused by glare, and regular eye strain from squinting in bright sunlight.
For more information, check out our other blog post on prescription sunglasses here. 
Visit Visionary Eye Center For The Best
Reno Eye Care
Be sure to visit your eye specialist once a year to stay up on your eye health and catch any issues early. It's never been a better time to make an appointment with the team at Visionary Eye Center to get the perfect pair of prescription sunglasses for your summer adventures. Shop our collection from the comfort of your own home at our online store.
Our Reno eye care facility is one of the best in preventing photokeratitis in our patients.