As the school year comes to an end, it's important to make sure that your child's eye health remains on track during the summer and beyond. Younger generations are more susceptible to myopia, which is caused by the lengthening of the eye from front to back. Consequently, light is focused in front of the retina and not directly on it, causing distant objects to be blurry. The best way to prevent child myopia from developing or worsening is to get them in to see a Reno optometrist who will create a treatment plan designed specifically for their eye needs.
Myopia And Your Child 
Myopia is prominent in children today because of environmental factors ranging from poor lighting and not enough time outdoors to excessive screen time. Genetics also can play a role based on if both parents or only one is myopic. A fifty percent chance of myopia is possible if both parents have it, a thirty-three percent chance if one parent has it, and a twenty-five percent chance if neither parent is myopic. 
Children who spend at least two hours a day outside with sunglasses on are less likely to become myopic. However, researchers found that once a child has become nearsighted, outdoor time does not slow myopia progression. 
Myopia can put an individual at risk for complications like retinal detachment, glaucoma, cataracts, chorioretinal degeneration, and more as they age. It is definitely considered an epidemic with a forty percent diagnosis rate in young patients and climbing. 
Another increasingly common issue in children today is eye turns, or strabismus. Known as being "cross-eyed," it's the result of excessive focusing. Sometimes it is a genetic issue in children, and other times it can be developed between the ages of one year to four years. We can detect and treat both of these issues with vision therapy and surgical treatments, all while ensuring you or your child have the proper depth perception.
Why Optometrists in Reno Love the MiSight 1 Day Program 
The MiSight 1-day program is FDA approved and helps optometrists across the country change the futures of young patients on the road to myopia. According to CooperVision, the corporation behind the high-quality contact lenses, age-appropriate children wearing MiSight experience an average of 59% reduction in myopia progression during a three-year period. There's also a 52% reduction in eye lengthening, and more than 90% of children continued to express a strong preference for MiSight 1-day contact lenses over their glasses at the five-year check-up. Their parents expressed the same sentiment as well. 
We typically recommend MiSight for lower levels of myopia (approximately -1.00 or less), over alternatives like Ortho K for myopia control. If you'd like to learn more about the efforts to educate people and prevent worsening side effects of myopia, check out CooperVision's Facebook page and YouTube channel. 
Over half of the country's eye care practitioners agree that if myopia is left untreated, it will lead to irreversible vision loss. After some time, detrimental diseases like retinal detachment or myopic maculopathy are possible. MiSight lenses accommodate a more active lifestyle, provide and correct distance vision immediately, and are comfortable at any age. 
As a pediatric optometrist in Reno NV, Visionary Eye Center has plenty of experience helping children and even their parents navigate the different tests and procedures for evaluating vision and eye health. Here is a quick rundown of what some of the most common machines we use to treat myopia while lessening its side effects over time:
Zeiss IOLMaster
One of the machines our practice utilizes is the Zeiss IOLMaster for axial length measurements, as it's the best way to monitor myopia progression. This equipment for ocular biometry measures the size of the eyeball, originally designed to calculate the dioptric power of intraocular lenses implants (IOLs) for cataract surgery, but is now used by leading myopia control doctors to track the growth of the eye.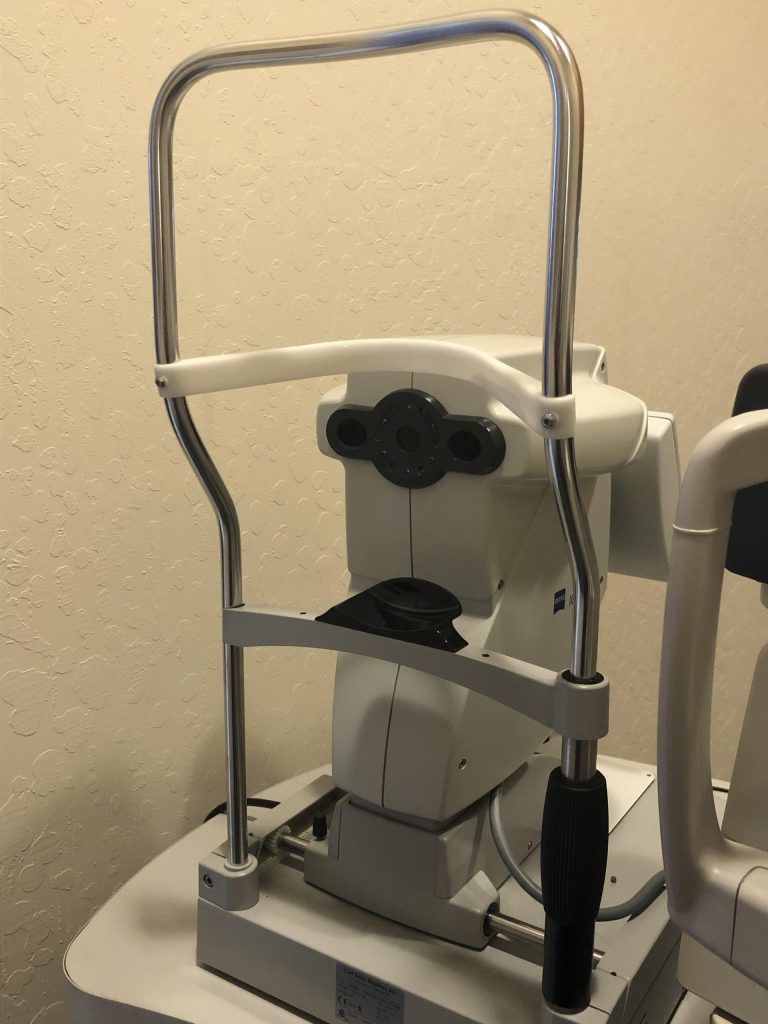 This is something that can be easily monitored in children because when the elongation progresses beyond 26 millimeters, the risk of potential vision impairment increases dramatically. Even better, this machine is quick and painless – we can measure both of a patient's eyes in less than a minute! 
Measuring axial length is a vital measurement when looking at treatment, as using prescription alone is too variable. Unfortunately, many doctors haven't equipped their offices with the technology at this time–  but we have it here at Visionary Eye Center, setting us apart as experts treating myopia at a higher level.  
Measuring axial length is also the only way to track myopic elongation in orthokeratology.  Orthokeratology, or Ortho-K, creates specially designed corneal molds to considerably reshape the eye overnight as part of an FDA-approved process for all ages. Similar to how dental braces can reshape your teeth, Ortho-K processes help fix those refractive errors that cause myopia or hyperopia and astigmatism as well.
What is a Topography?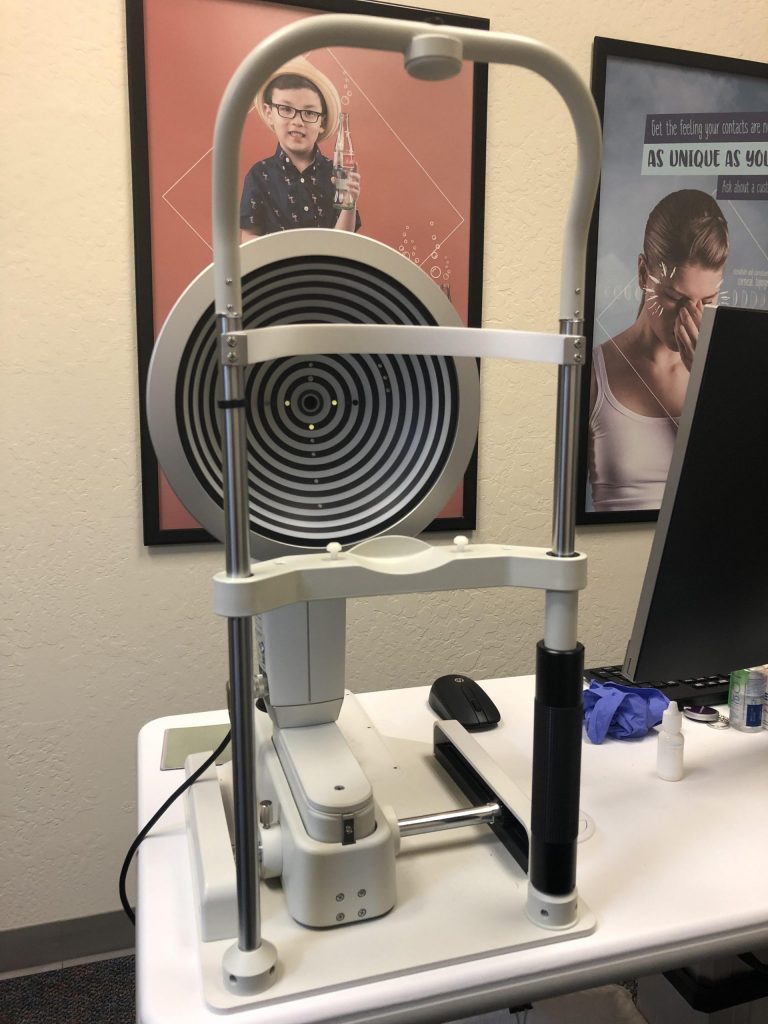 Topography maps are taken using our Keratograph 5M and are used for fitting contacts like MiSight, as well as dry eye testing with the Crystal Tear Report. It's an incredibly helpful tool for the diagnosis of and education about dry eye. As an advanced corneal topographer, the Keratograph can examine the meibomian glands in infrared imaging and evaluate the tear lipid layer. The Keratograph is effective in measuring the tear film break-up time and the tear meniscus height measurement in a non-invasive, painless way for patients. 
Maestro Optical Coherence Tomographer
The Maestro is used for the screening of glaucoma, cataracts, diabetic retinopathy, and macular degeneration. Taking a look at a patient's retina, optic nerve, and anterior segment of the eye is a much quicker practice than before. Using Maestro technology allows our Reno optometrist to rapidly and clearly analyze various functions and facets of the eye for the most reliable results.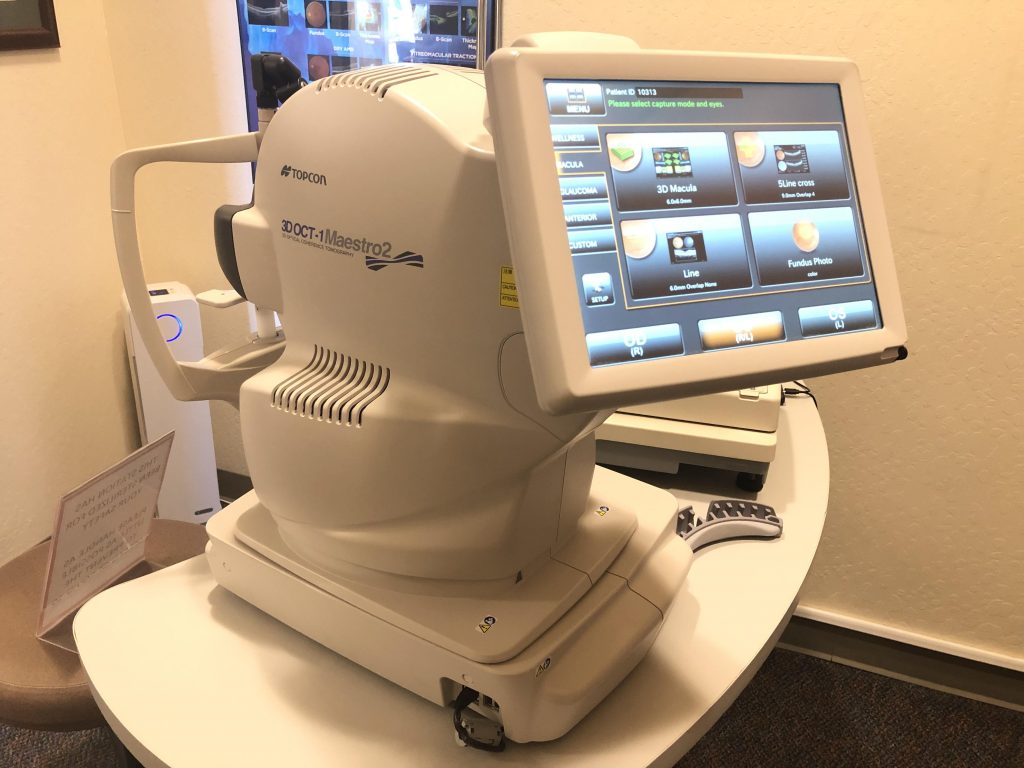 Pentacam Anterior Segment Tomographer
The team frequently relies on Pentacam technology to custom design gas permeable (GP) and scleral contact lenses. Gas permeable contacts are made of firm, durable polymers with high oxygen permeability. High oxygen permeability helps keep eyes healthy with orthokeratology for myopia control or scleral lenses. The Pentacam allows our Reno optometrists to create a 3D model of the front surface of the eye which can be used to design highly customized contact lenses.
All in all, we strive to have the best technology for our patients and the services and scans provide vast treatment options. If you're struggling with myopia, dry eye, or the after-effects of either of these conditions, Dr. Jason Bolenbaker is here to help.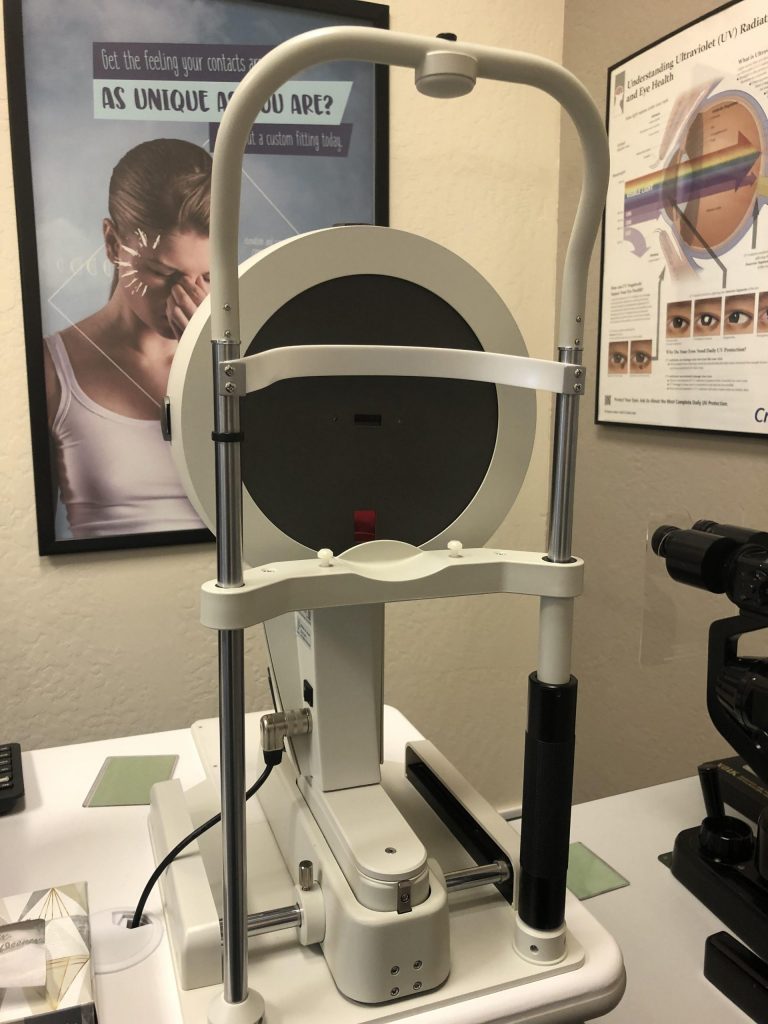 All in all, we strive to have the best technology for our patients and the services and scans provide vast treatment options. If you're struggling with myopia, dry eye, or the after-effects of either of these conditions, Dr. Jason Bolenbaker is here to help. 
How an Optometrist in Reno Nevada Can Correct Your Child's Myopia 
The MiSight program is just one of the ways we reach our goals based on our philosophy of how an educated patient makes better health decisions for their families. We want our patients to be educated on every treatment option offered to them, and make the best choices for their care. 
Our team of optometrists in Reno is ready to help patients of all ages begin their eyesight correction journey and prevent any further issues. Contact the Visionary Eye Center today and make an appointment with a medical care team you can trust.